On the Manage Processor Tabs page, you can change the visibility and the order of the processor tabs that are shown on the Merchant Details page.
To open the page go to Manage > Administration > Processors > Processor Tabs.
To change the visibility for a specific tab, select the required processor in the Available Processor drop-down and then set the Visible option to Yes or No: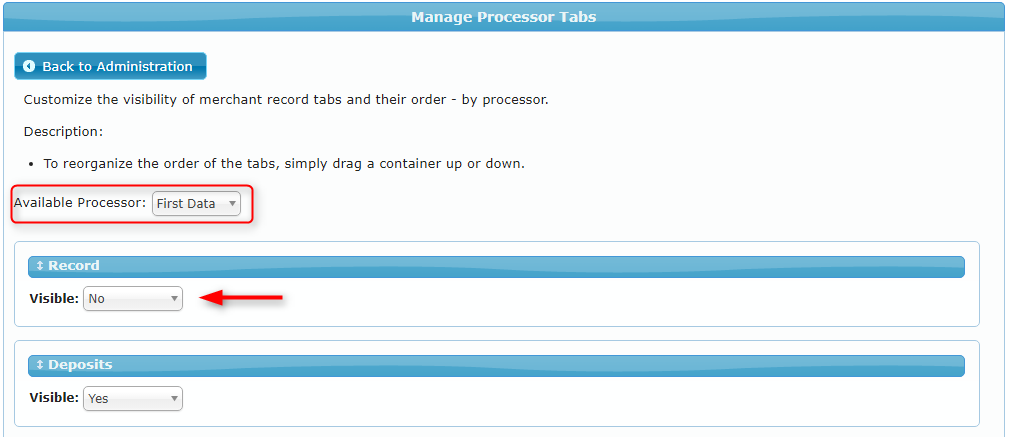 To change the order of your processor tabs simply drag and drop each tab into its new position and the new tab order will be automatically saved.