The SMS Templates enable your sales reps to send routine SMS messages by simply selecting pre-defined templates.
Using the templates saves time for your sales reps and streamlines the communication with your leads.
To create a template, select the SMS Templates option under the Manage menu: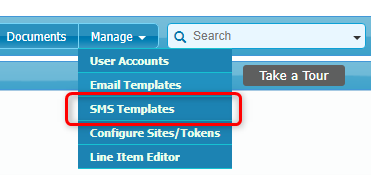 Administrators can also open the SMS Templates page by navigating to Manage > Administration > SMS > SMS Templates: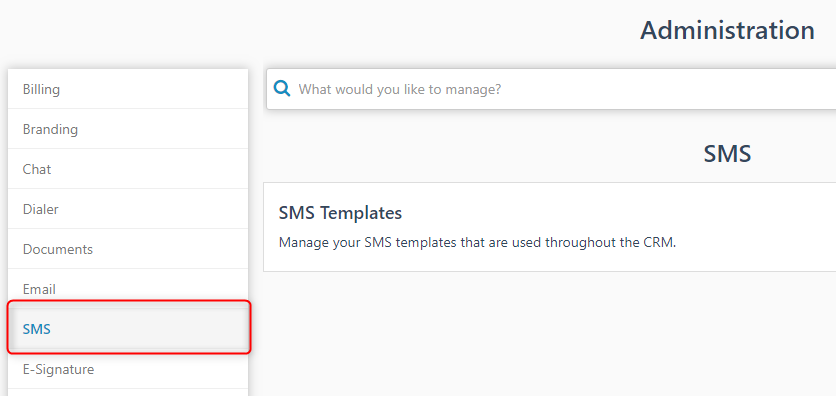 Important: In order to enable a specific user class to create and manage SMS templates, you will need to add the following permissions for that user class:

With your permissions set up, click the Add New Template button on the SMS Templates Customization page and the template editor will appear as shown in the image below: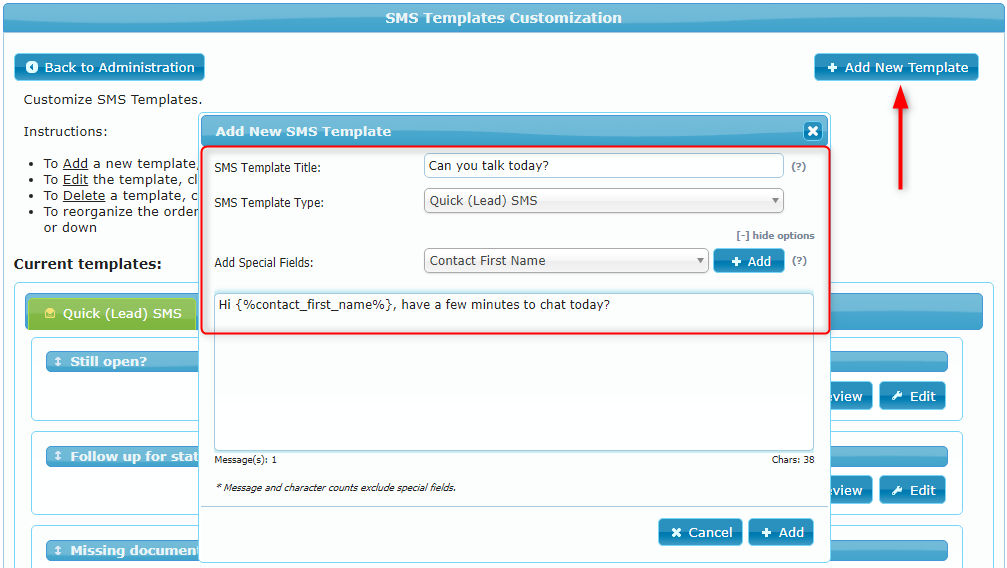 Enter the Template Title, select the Template Type (Quick SMS or System SMS), and add the message text.
Note that you can insert fields into your template by using the Add Special Fields option.
To do so simply position your cursor in the appropriate location in the text, select the desired field from the dropdown, and click Add. The field placeholder will now be inserted in the text automatically:

The Add Special Fields dropdown includes a list of all lead fields, including special fields such as for example the Lead ID: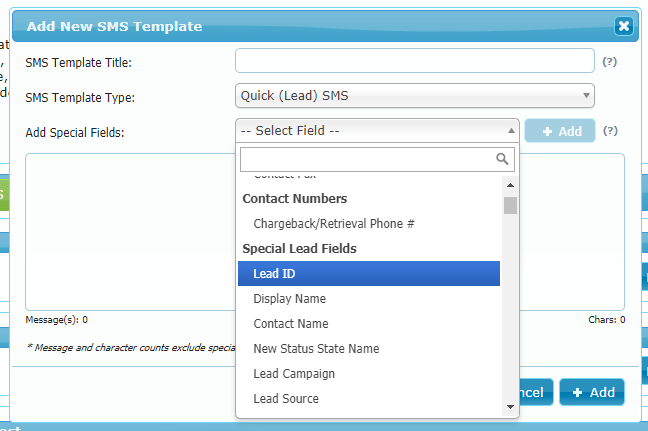 Here is a list of the special fields that are available for use:
Special Fields (eg. user name, position, office phone, etc)
Upcoming Events (eg. task time, appointment time, etc)
Group Settings (eg. internal name, display name, tech support phone, etc)
Contact Numbers (eg. chargeback/retrieval phone #)
Special Lead Fields (eg. lead ID, display name, contact name, lead status, etc)
Sending SMS Messages
With the template saved, you can now send SMS messages normally by clicking on the SMS icon on the lead:

After the Send SMS popup appears, select your SMS template from the Template dropdown: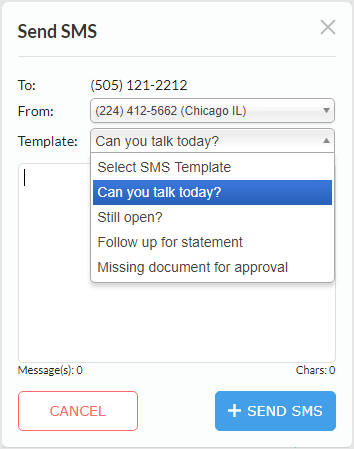 The template will now automatically insert into the text and you can then send your message out (note that the placeholder for the first name was automatically replaced with the recipient's name in this example):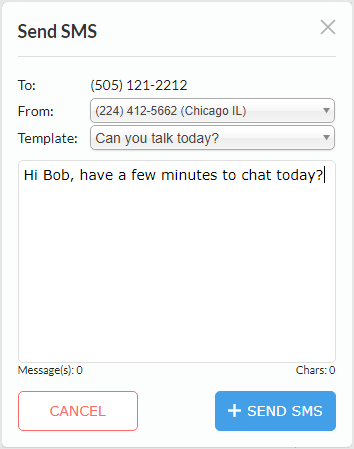 The saved SMS templates can always be found and edited on the SMS Templates Customization page:

If needed you can also change the order of the templates by dragging and dropping a template into a new position on the page.