The Dialer's Call Outcomes feature enables users to select an appropriate disposition for outbound and inbound calls.
You can set up separate call dispositions for different user classes and separately for both outgoing and incoming calls.
To configure your call dispositions navigate to Manage > Administration > Dialer > Call Outcomes, select the appropriate User Class, and add the call dispositions: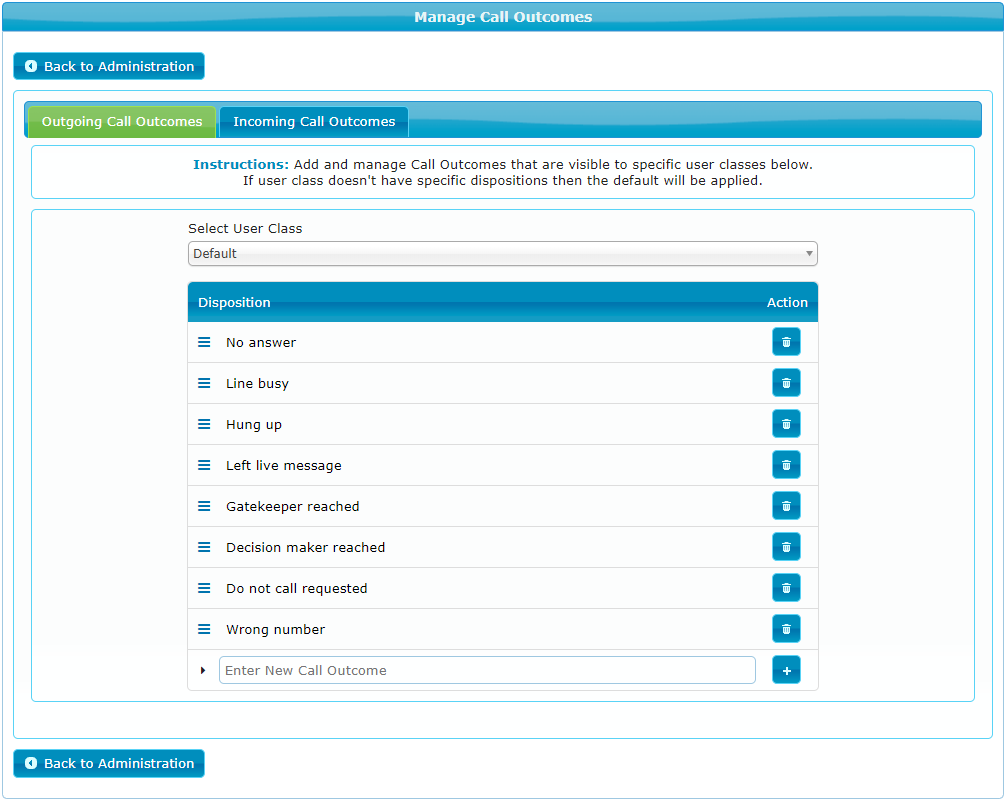 You can reorder the call dispositions by dragging and dropping a disposition into a new position.
To delete a disposition, click on the trash icon in the Action column.
Once your call dispositions are set up, the Call Outcome popup will be displayed in the Dialer while a call is in progress: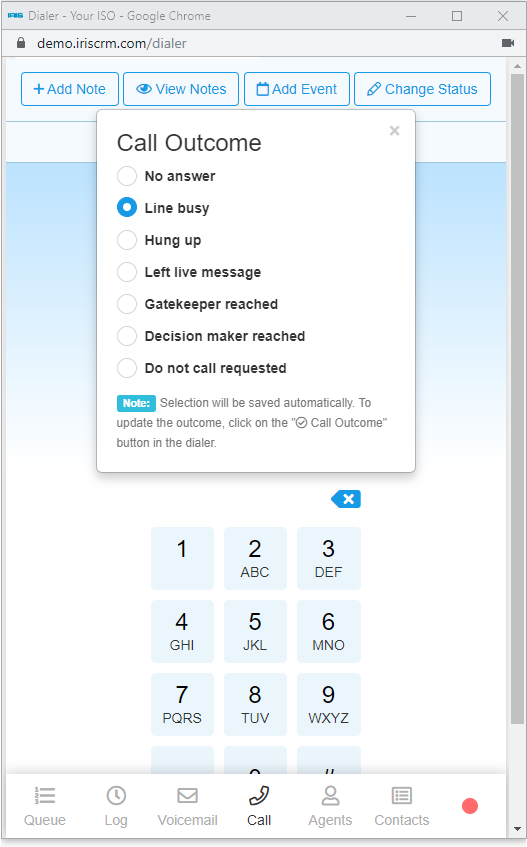 A selected call disposition is saved automatically in the Dialer.
To open the Call Outcomes popup to select a different disposition, click on the Call Outcomes icon shown below the call duration: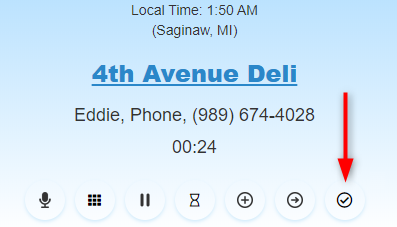 Saved call outcomes are also automatically added to the lead as a new note: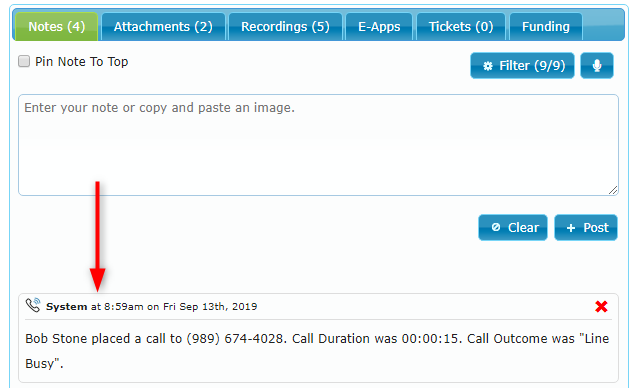 The reports on the call outcomes can be viewed on the Dialer Metrics page: