Your CRM supports merchant reporting through SAM by Netevia for SignaPay, enabling SignaPay ISOs to view merchant account statuses, deposits, chargebacks, and statements.
To enable the SingaPay Netevia integration on your site, follow these easy steps:
Step 1: Request SFTP Credentials
The first step is to request your SFTP credentials from SignaPay. The SFTP credentials ensure that the integration connection is secure and safely transmitting data to your CRM site. Also ask SignaPay to complete the attached Netevia Request Form and send it to Netevia.
Step 2: Send Netevia SFTP Credentials to IRIS CRM
Once you have your SFTP credentials, send them to support@iriscrm.com along with a note requesting to be set up with CRM's Netevia SignaPay integration. Our team will take it from here and add the new reporting to your CRM site.
Step 3: Confirm Successful Netevia Integration
The CRM team will reach out to you in order to confirm that the integration was successfully enabled on your CRM site.
You will now be able to view account status, deposits, chargebacks, and statements for your SignaPay merchants right alongside your portfolio-wide merchant reporting available in the CRM.
Here are a few screenshots showing the different merchant reports:
Portfolio: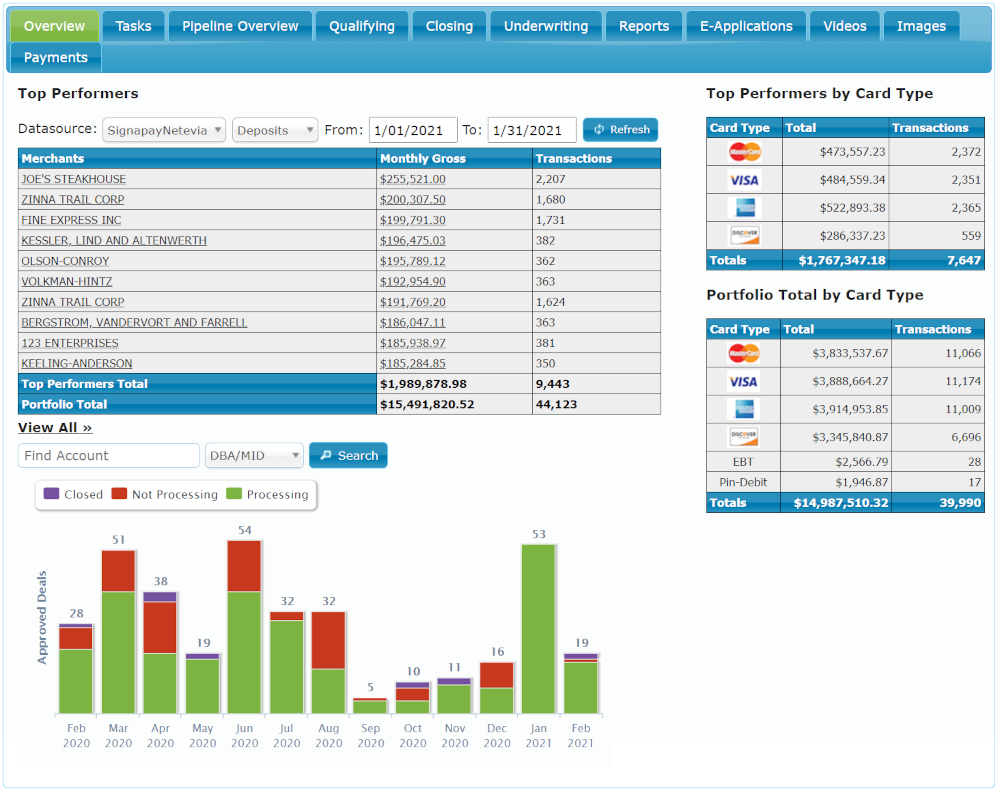 Deposits: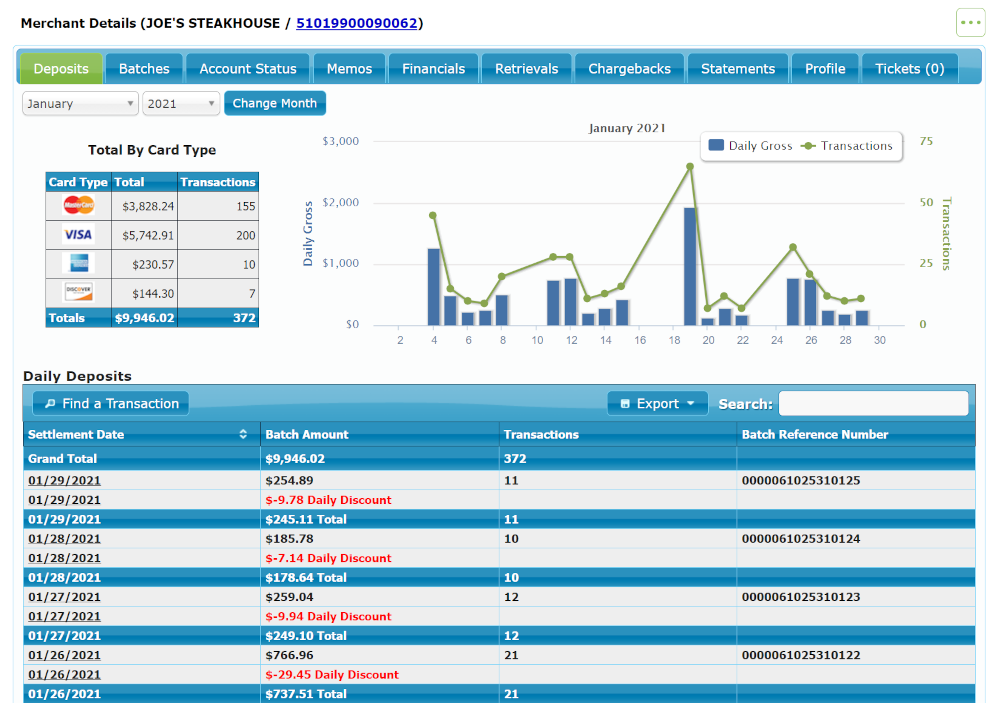 Account Status: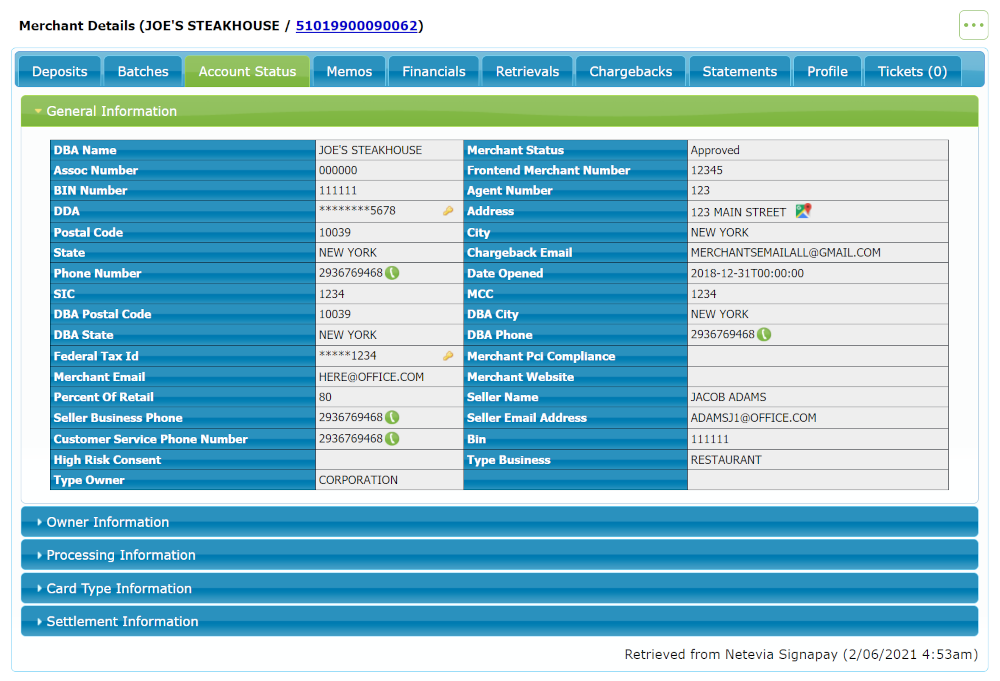 Chargebacks: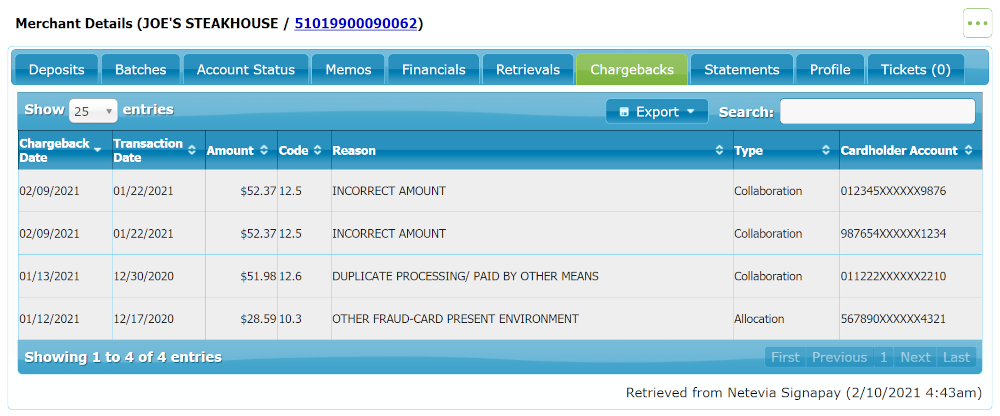 Statements: