A Record Set Tab is a type of a Lead Tab that displays lead data as recordsets.
For more information on creating and managing your lead tabs please see our article on Managing Lead Fields.
Each recordset is shown as a collapsible accordion and shows the exact same set of lead fields. You can add or remove recordsets as needed.
For example, here is an example of a Contacts recordset tab with two recordsets: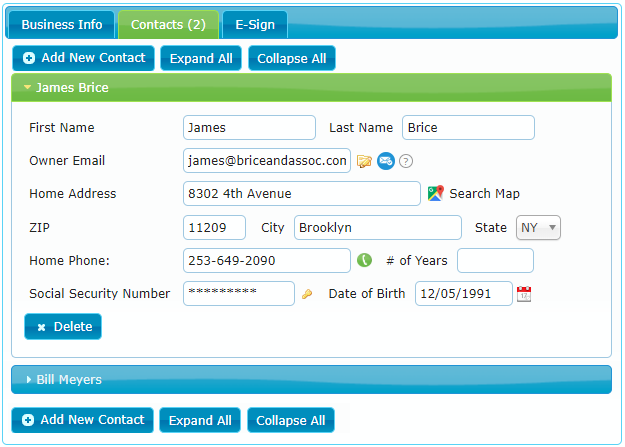 To add an additional contact click on the Add New Contact button, and a new recordset will be opened which you can fill in.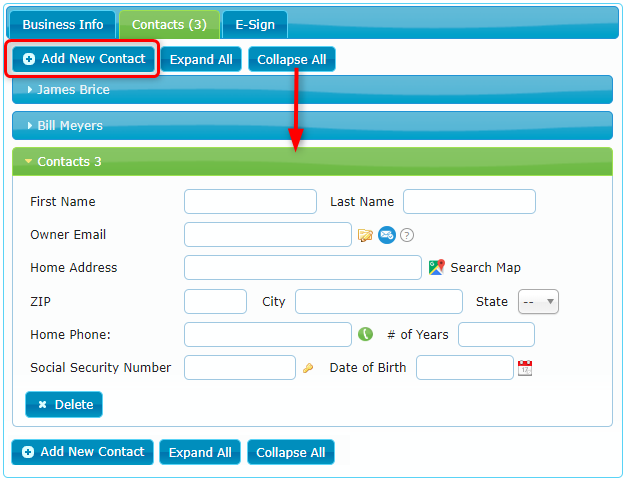 To remove a recordset click on the Delete button in the recordset: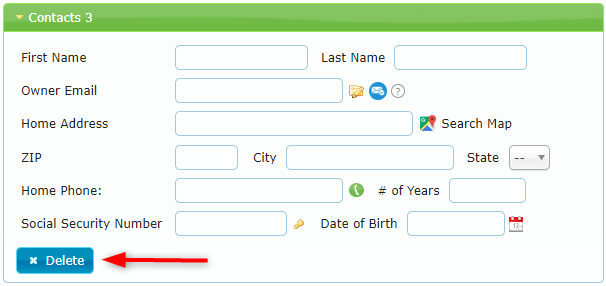 You can also populate the lead recordsets with data imported into the CRM via the Lead Importer.
More Info: Importing To Recordsets
If you need to map recordset fields to an E-Signature application, you will need to select the Record number in the mapping settings.
More Info: PDF Mappings
Record Set Reporting
You can add the record set column in your Lead Overview report using the gear icon in the top right corner.
For each lead, the recordset column displays the number of recordsets with a triangle icon which you can click on to expand the recordset report: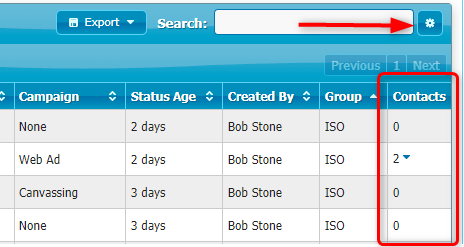 Here is an example of the expanded recordset report, showing the data in each recordset:

You can also export the recordset data to an Excel file using the Export button at the top of the report table.
The recordsets are displayed as collapsible rows in the Excel sheet.
Click on the minus sign on the left side of the sheet to collapse the recordset, and the plus sign to expand it: