Your CRM enables you to manage multiple leads en-masse using mass lead actions.
To begin managing your leads, open the My Leads page, switch to the Table view, and select the leads you would like to update.
You can select the leads in a particular lead category by clicking on the desired category near the top of the page. If needed, you can then also apply additional filters by using the Filter button: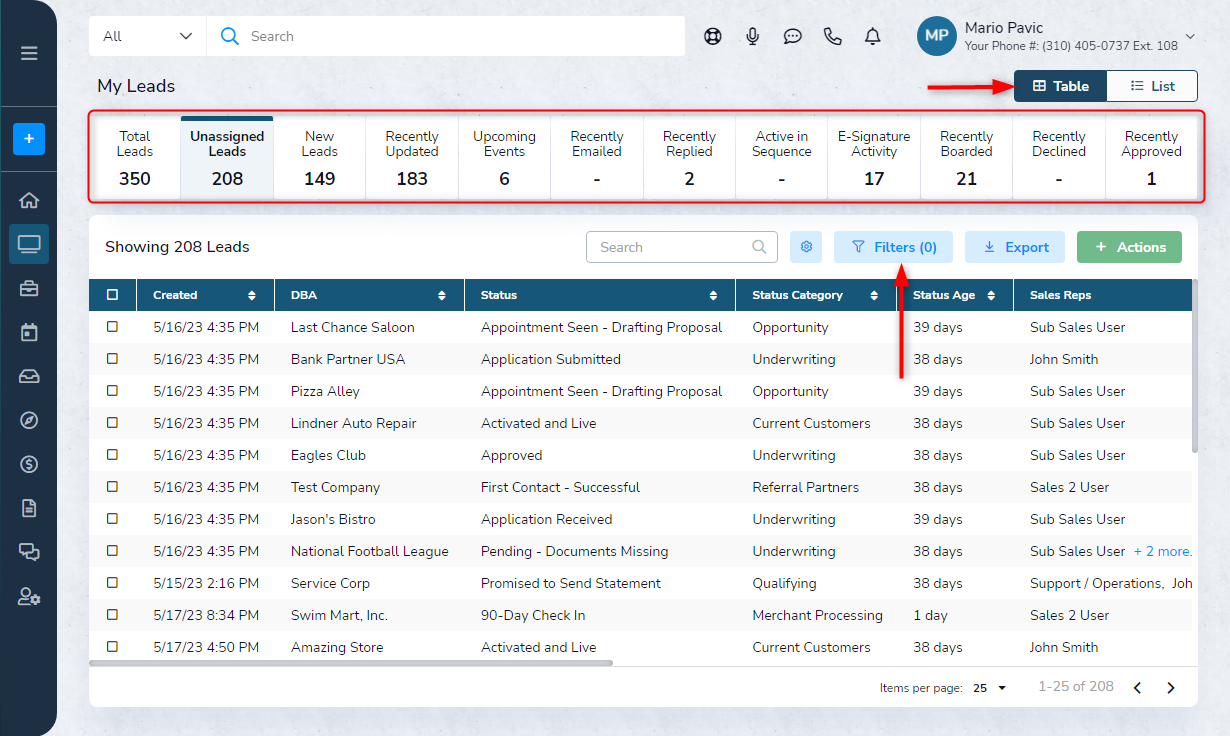 In the below example we selected the leads in the Unassigned Leads category and applied one additional filter, which narrowed the list down to five leads.
To manage the leads further, select the fields using the checkboxes on the left, click the green Actions button, and select the Manage Leads option: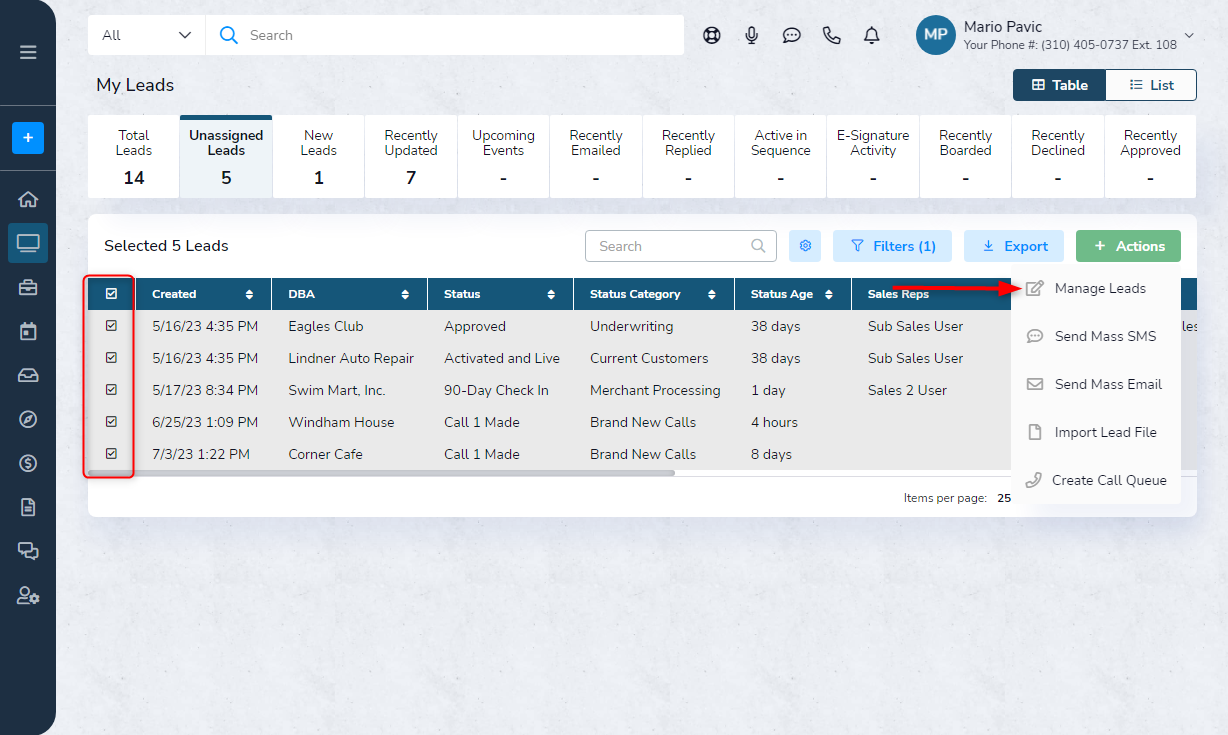 A popup window now appears where you can select the action to apply to the selected leads: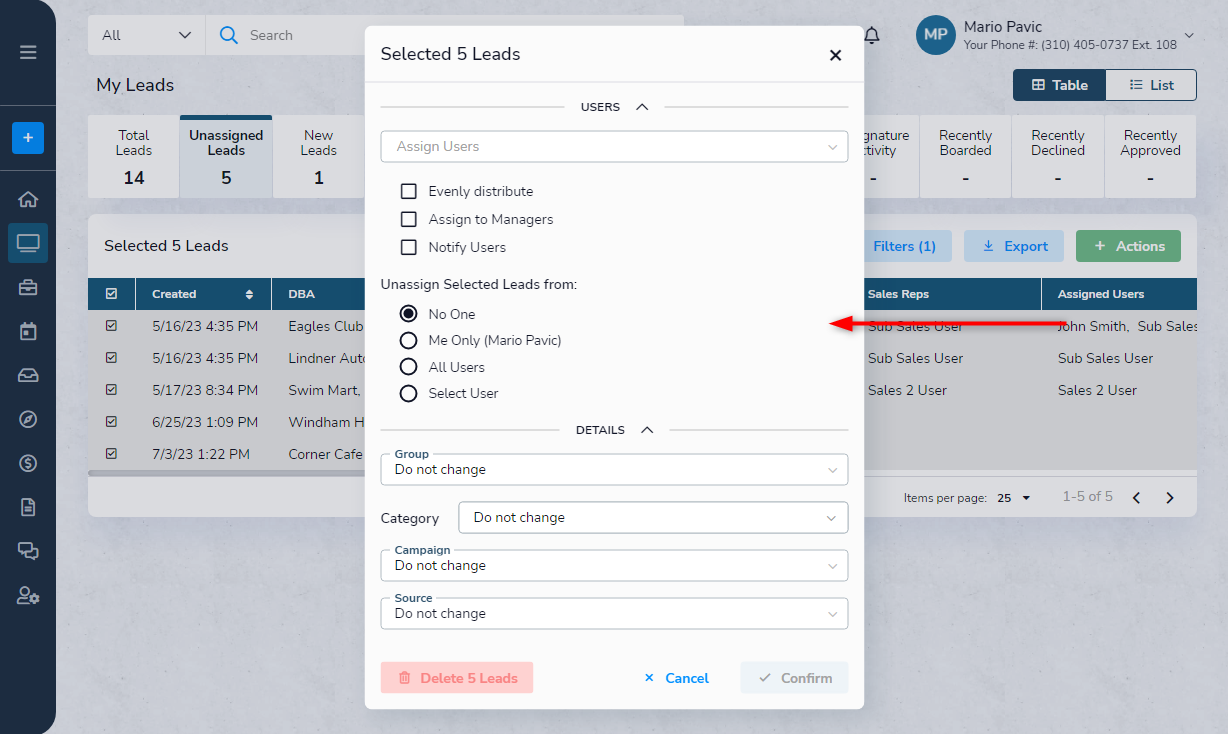 You can apply one of the following actions to the leads:
Assign selected users
Unassign selected users
Change the Status State
Change the Campaign
Change the Lead Source
Change the Lead Group
Delete the leads