The lead notes filter enables you to filter your notes based on the notes categories.
To filter the notes, click on the Filter button and select one or more filter categories: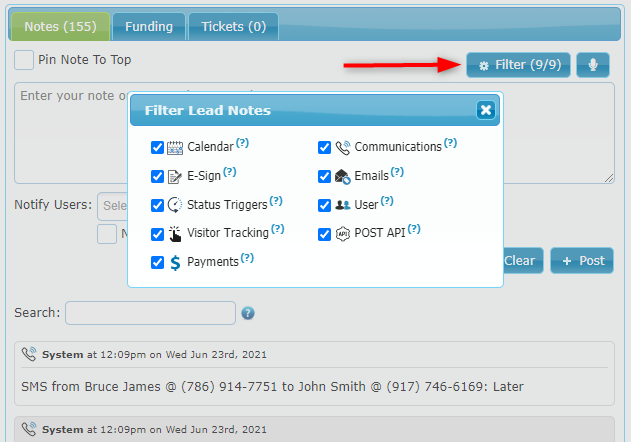 As you select or unselect specific categories, the filter automatically refreshes the notes and displays the notes in the selected categories.
After you close the filter popup, the Notes tab will display the total number of notes based on the last selected note categories: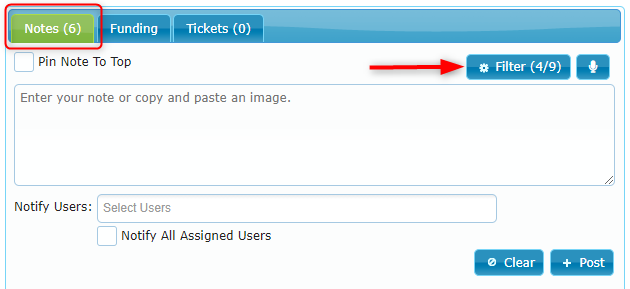 Here is an explanation of the available note categories:
Calendar: Appointments scheduled, confirmed, or rescheduled.
E-Sign: E-sign documents opened, signed, or received new information.
Status Triggers: Status Trigger actions, including emails sent by a trigger.
Visitor Tracking: Page views and duration of tracked people visiting your website.
Payments: Payment-related notes.
Communications: SMS sent or received, and Voicemail Drops.
Emails: Emails sent, scheduled, edited, canceled, or opened.
User: Notes manually entered by a person.
POST API: Notes created during lead import through POST API.