The Appointment Board provides a weekly report on your agents' appointment activity.
To open the Appointment Board click Leads > Appointment Board: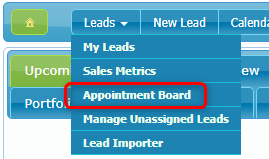 Here is an example screenshot of the Appointment Board: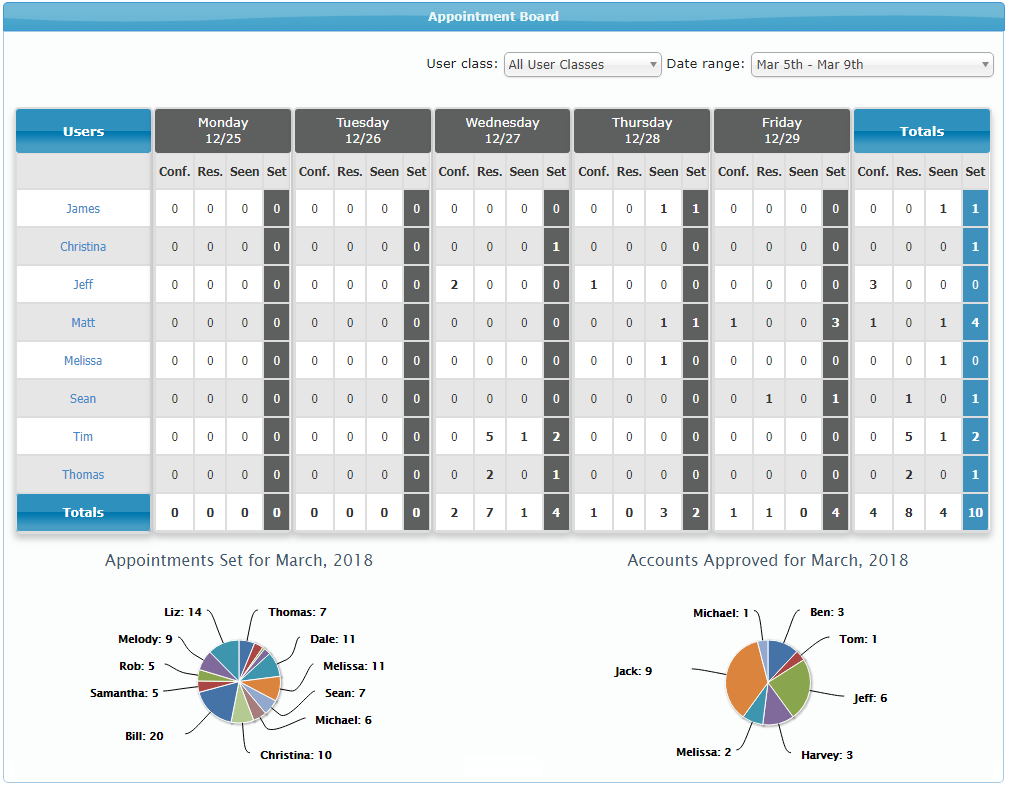 Use the filters provided on top of the page to filter your report for a specific user class and date range:

The appointments report shows the number of confirmed, rescheduled, seen, and set appointments for each user and weekday.
To see more information on user's appointments, click on the numbers in any column and a popup window will show additional details.
You may also use the popup in order to edit the appointment or listen to the recording (using the 'wrench' and the 'play' icons shown in the popup):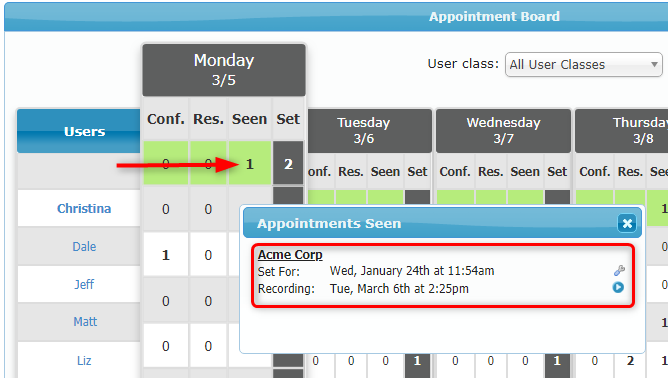 Below the appointments report you'll find two charts showing the Appointments Set and the Accounts Approved statistics for the current month:

Hover your mouse over the pie charts in order to view the user appointment rates expressed as percentages: