The Appointment Board provides a weekly report on your agents' appointment activity.
You can open the appointment board from the menu bar under the My Leads section: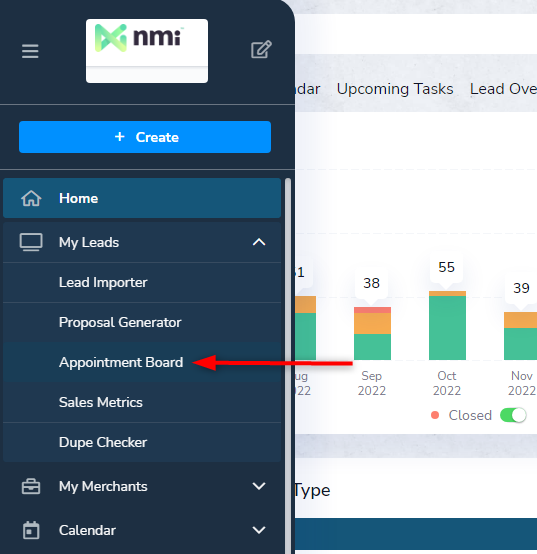 Here is an example screenshot of the appointment board:
The appointment board can be further filtered using the Filter button in the top-right corner.
Here is a screenshot of the available filters you can use: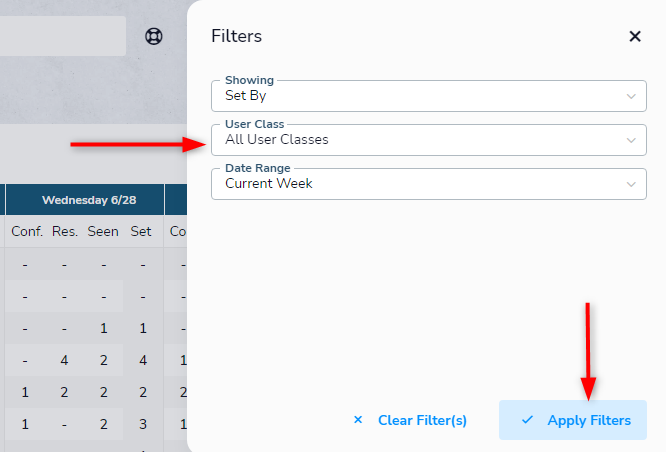 The appointments report shows the number of confirmed, rescheduled, seen, and set appointments for each user and weekday.
To see more information on user's appointments, click on any number in the report and a popup window will show additional details for that day and appointment type.
You may also use the popup in order to edit the appointment or listen to the recording (using the 'pencil' and the 'play' icons shown in the popup):