To set up the First American Payment Systems (FAPS) integration in your CRM, request the SFTP credentials from your relationship manager Kasey Alexander (Kasey.Alexander@first-american.net) and send the information you receive to support@iriscrm.com to complete the setup.
Optimally, request that the FAPS reports be delivered to the iriscrmsftp SFTP account.
When sending the SFTP request to FAPS, please provide the following information:
The email address and other contact information for future notifications. This will allow the FAPS Engineering Team to send out critical maintenance notifications or other notices.
The external IP address of the server(s) you will be using to connect from (in order to whitelist the address(es) on the FAPS firewalls).
An SSH-2 RSA 2048-bit encryption key (which can be generated with an application like PuTTYgen on Windows or ssh-keygen on Linux).
Due to the volume of requests received, please allow up to 3 weeks for the setup to be completed. Expedited requests can be made through your FAPS contact.
Once the process has been completed, you will be provided the connection details along with a username for the account (if different from iriscrmsftp).
After the FAPS integration has been enabled, you will be able to view the daily batches retrieved from FAPS on the Deposits tab of the Merchant Details page: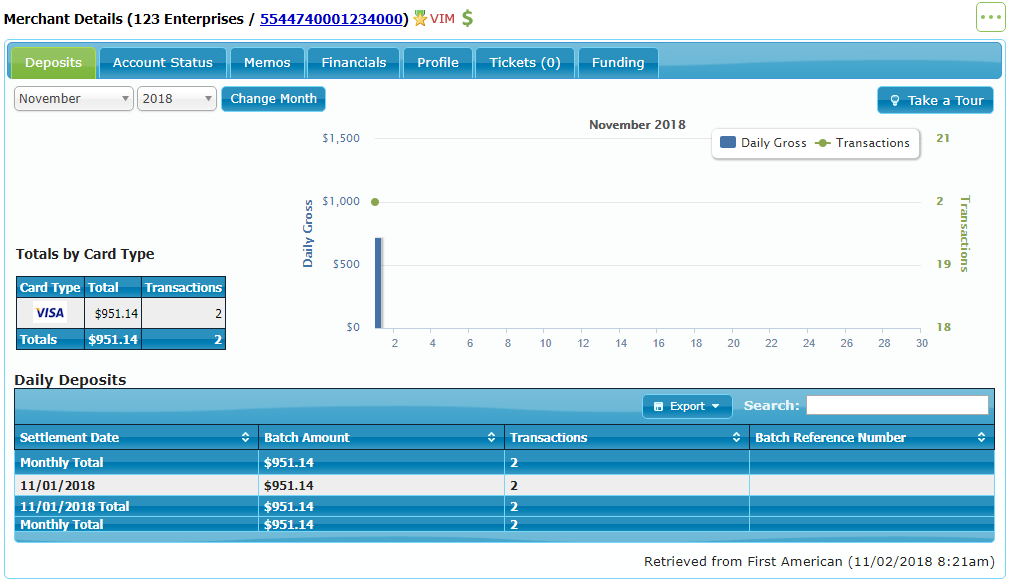 The account status information is shown on the Account Status tab.
Within the Account Status tab, there are several accordions which you can expand such as General Information, Owner Information, etc.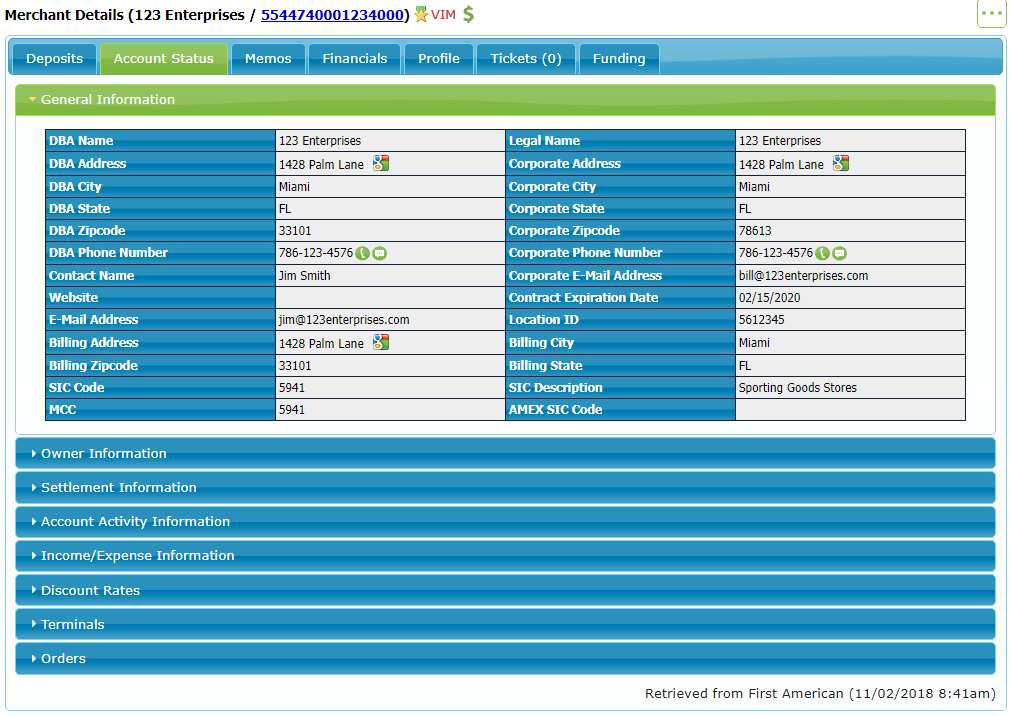 Use the Memos tab to view the retrieved FAPS memos:

The CRM also enables you to automatically scan the memos for deposit exceptions by simply defining keywords to look for.
Memos that are found to contain such keywords will be automatically displayed on the Deposit Exceptions page:

On the Financials Tab, you can view the merchant's monthly volumes with transaction counts, and export the information to an Excel or CSV file: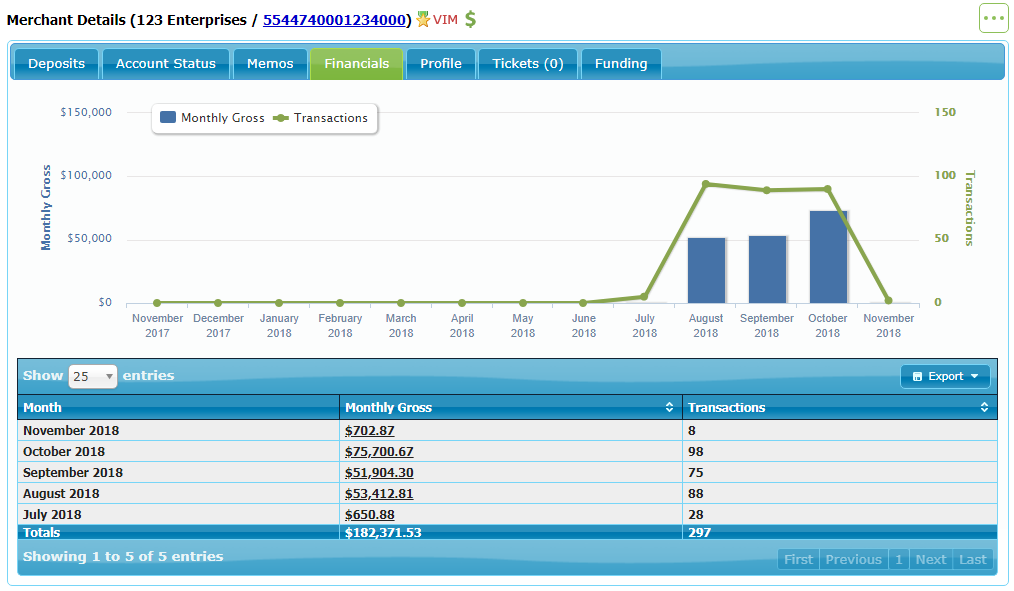 Use the Portfolio Activity page to view the summary reports across your whole FAPS portfolio: