Your CRM enables you to accept credit card payments right from the lead.
You can begin to process payments quickly and securely through our payments form that looks like this: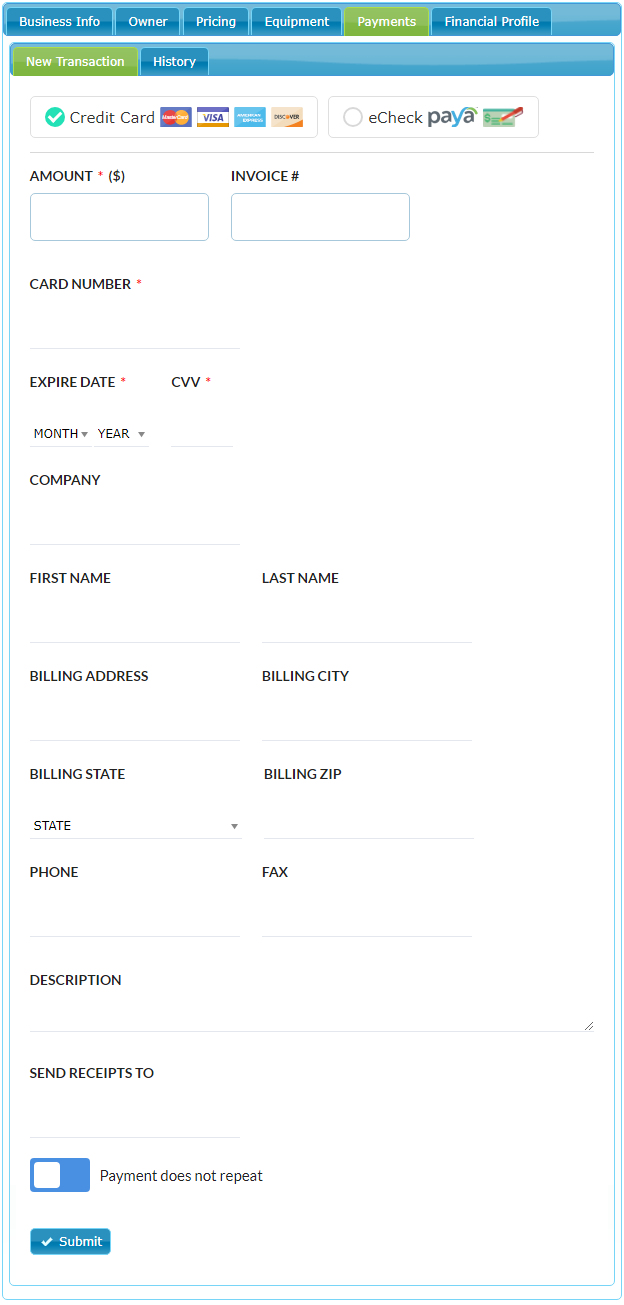 To enable credit card payments, follow these easy steps.
1. Sign into Authorize.Net, open the Account tab, and click API Credentials & Keys: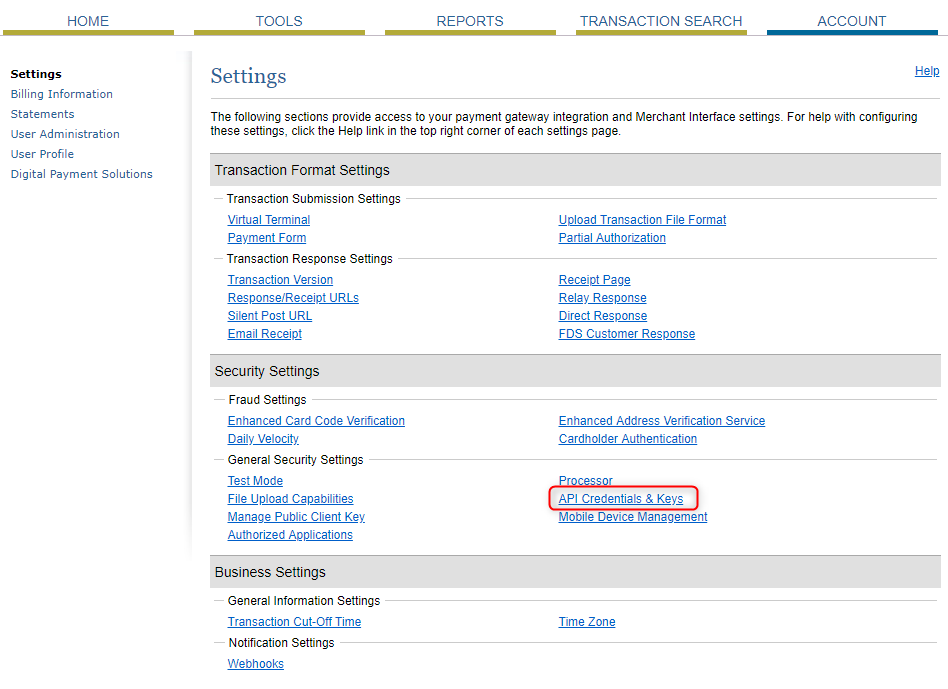 2. Copy your API Login ID, and then obtain and copy your Transaction and the Signature Keys by following the instructions on the screen: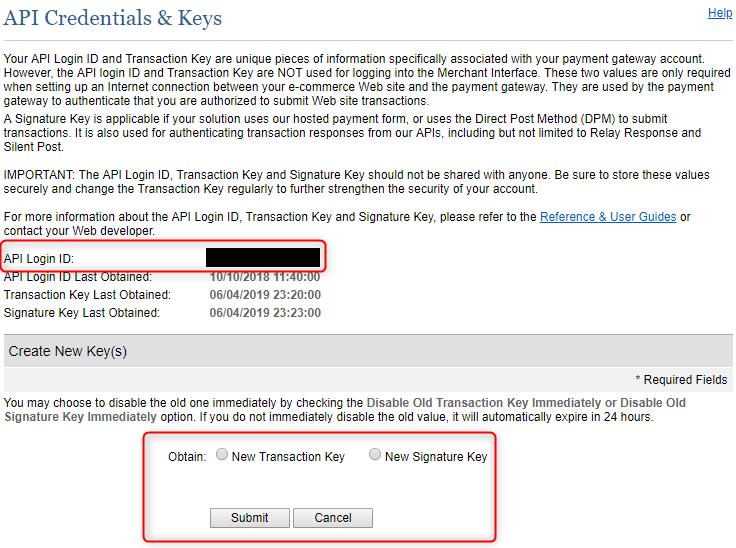 3. Open the Payment Gateways page in your CRM by navigating to Manage > Administration > Integrations > Authorize.Net.
If you don't have any Authorize.Net gateways set up, the New Gateway popup will appear as shown in the below screenshot.
Enter the required information on the new gateway and click Create: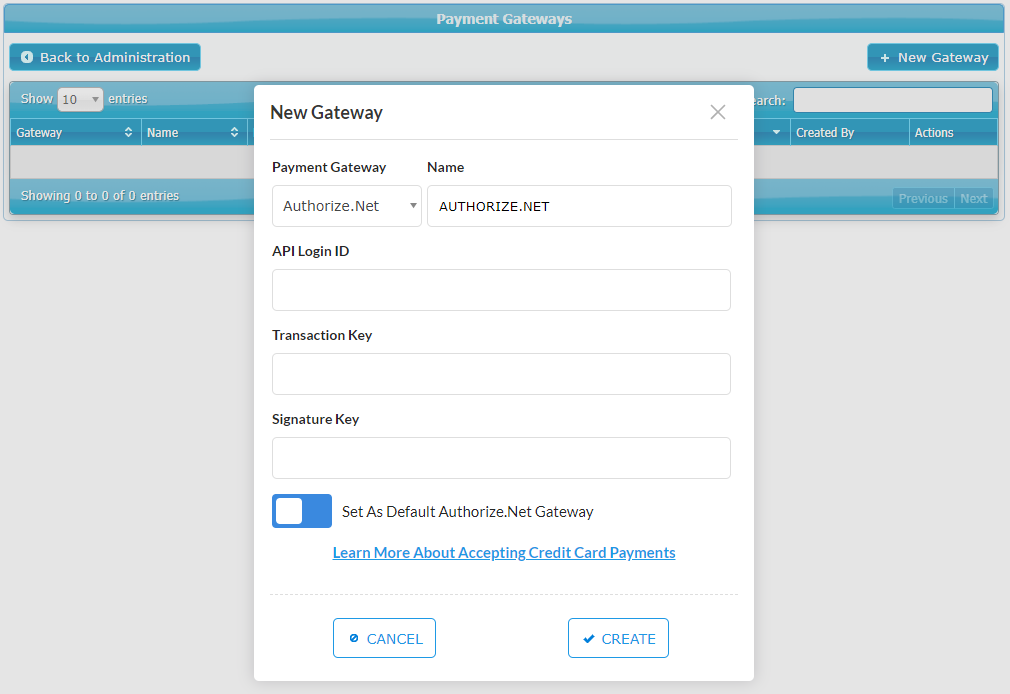 If the new gateway is added successfully a confirmation message will be shown:

The gateway is now shown in the Payment Gateways report where you can edit or delete it, and also update the webhooks:

You can now start adding new credit card profiles or submitting credit card transactions directly from your leads.
Note: If needed, you can add multiple Authorize.Net gateways using the New Gateway button on the Payment Gateways page.