CardConnect CoPilot is a Fiserv First Data portfolio management portal, empowering ISOs and agents to manage and track everything in their portfolio – reporting included.
Your CRM integrates with CardConnect CoPilot enabling Fiserv North and Omaha ISOs to view CoPilot batches & transactions, account status info, chargebacks, and statements right in the CRM.
The reporting is automatically imported into the CRM through daily data feeds received from CardConnect, ensuring that you have an accurate view of your merchant data without having to leave the CRM.
The fast, automated data feed is easy to set up and you can start using it right away to view your CardConnect CoPilot reporting alongside your portfolio-wide merchant data.
How To Set Up CardConnect Reporting in IRIS CRM
To set up your CardConnect CoPilot integration, reach out to your CardConnect customer relationship manager to request that data transfers to IRIS CRM be enabled.
The CRM's support team will then notify you that your CardConnect CoPilot data is available in the CRM and you will be able to view the data right away.
CardConnect CoPilot Reporting in IRIS CRM
Batches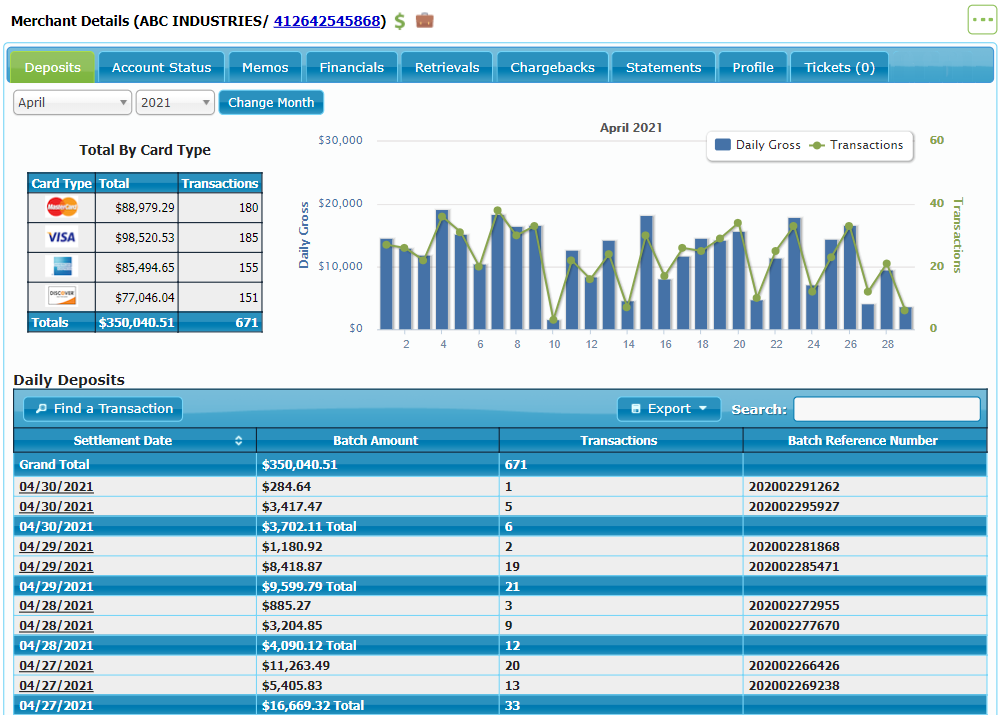 North merchants may also have Adjustments included with batches (Amex per batch, others once a month):

Account Status



Chargebacks


Statements