PDF files that are locked for editing cannot be used for E-Signature as the system will not be able to interact with the PDF form fields.
If you attempt to upload a locked PDF file for E-Signature you may receive an error message.
An easy way to work around the issue is to create a new copy of the PDF file.
In Adobe Acrobat open the File > Print menu, select Adobe PDF as the Printer, and click Print: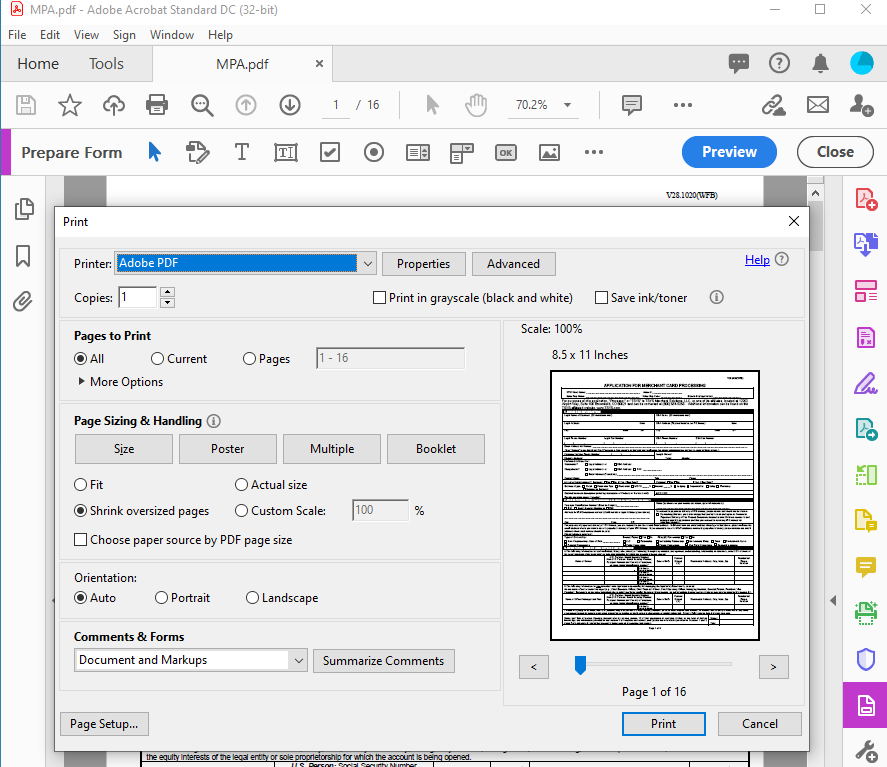 In the popup window which appears enter a name for your new PDF file, select the folder where the file will be saved, and click OK.
After the new PDF file is generated it will open up automatically. Note that the new file does not contain any form fields, so those will need to be created from scratch now.
To create the form fields automatically, click Tools > Prepare Form in Adobe, and click the Start button: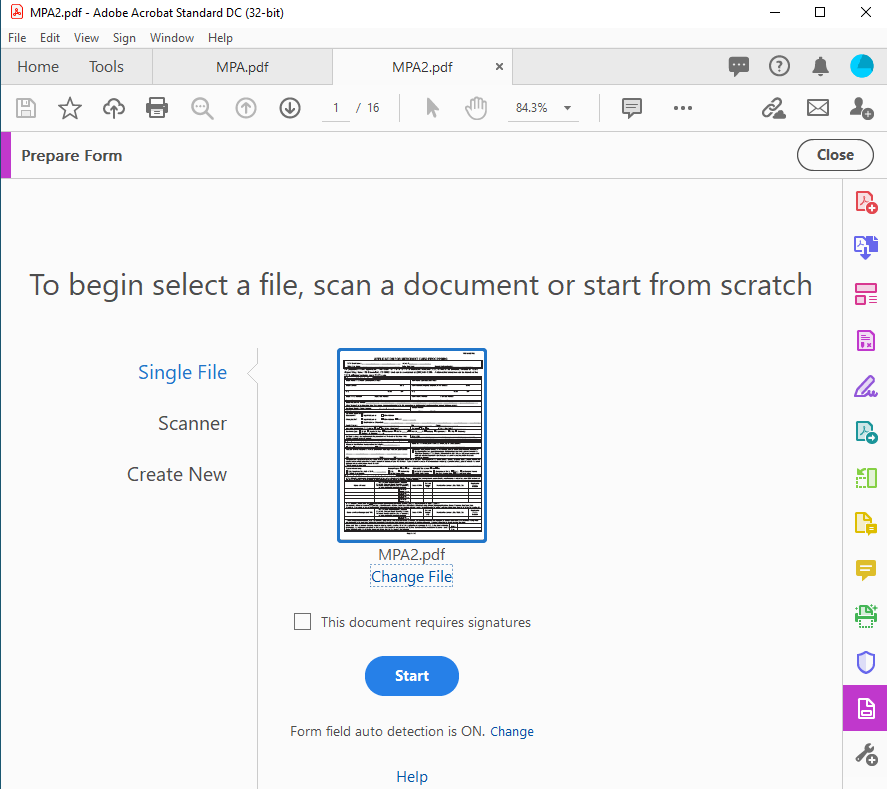 Adobe now generates the form fields automatically based on your specific document: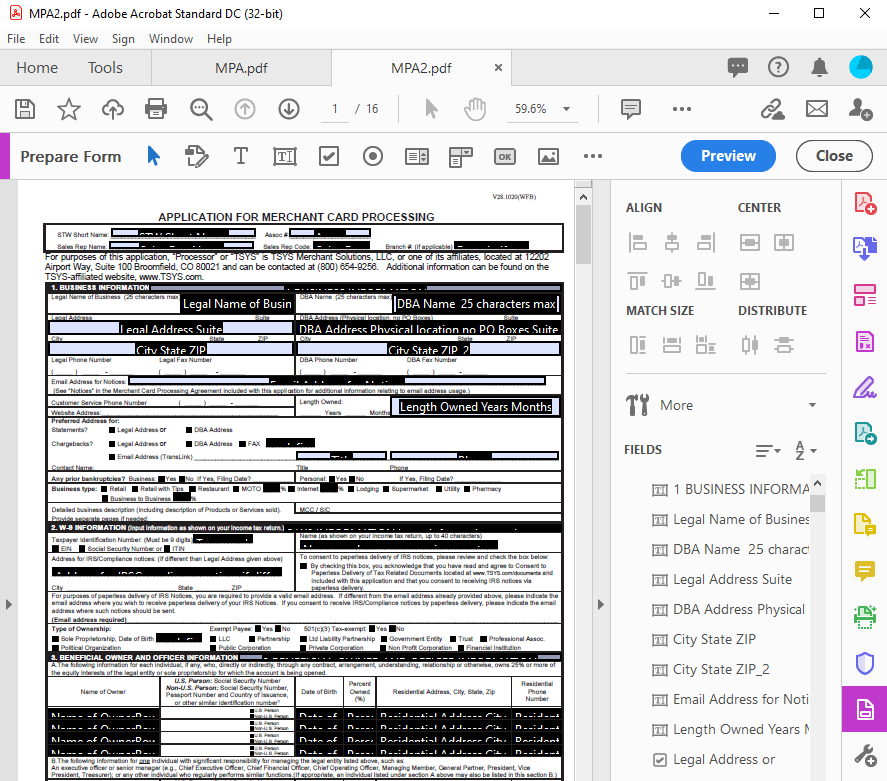 Once the fields are generated you can save your changes and upload the PDF file into the CRM for E-Signature mapping.
Note: If your PDF file does not allow printing then you may need to unlock the file using online password remover tools, or request the document author to provide you with an unlocked copy.