The Manage Merchant page is where you can manage the merchant's basic information as well as perform additional actions such as assigning users and splits, updating the data feeds, and sending out merchant user invites and welcome emails.
The page can be opened by clicking the MID number on the Merchant Details page.
Here is a screenshot of the Manage Merchant page: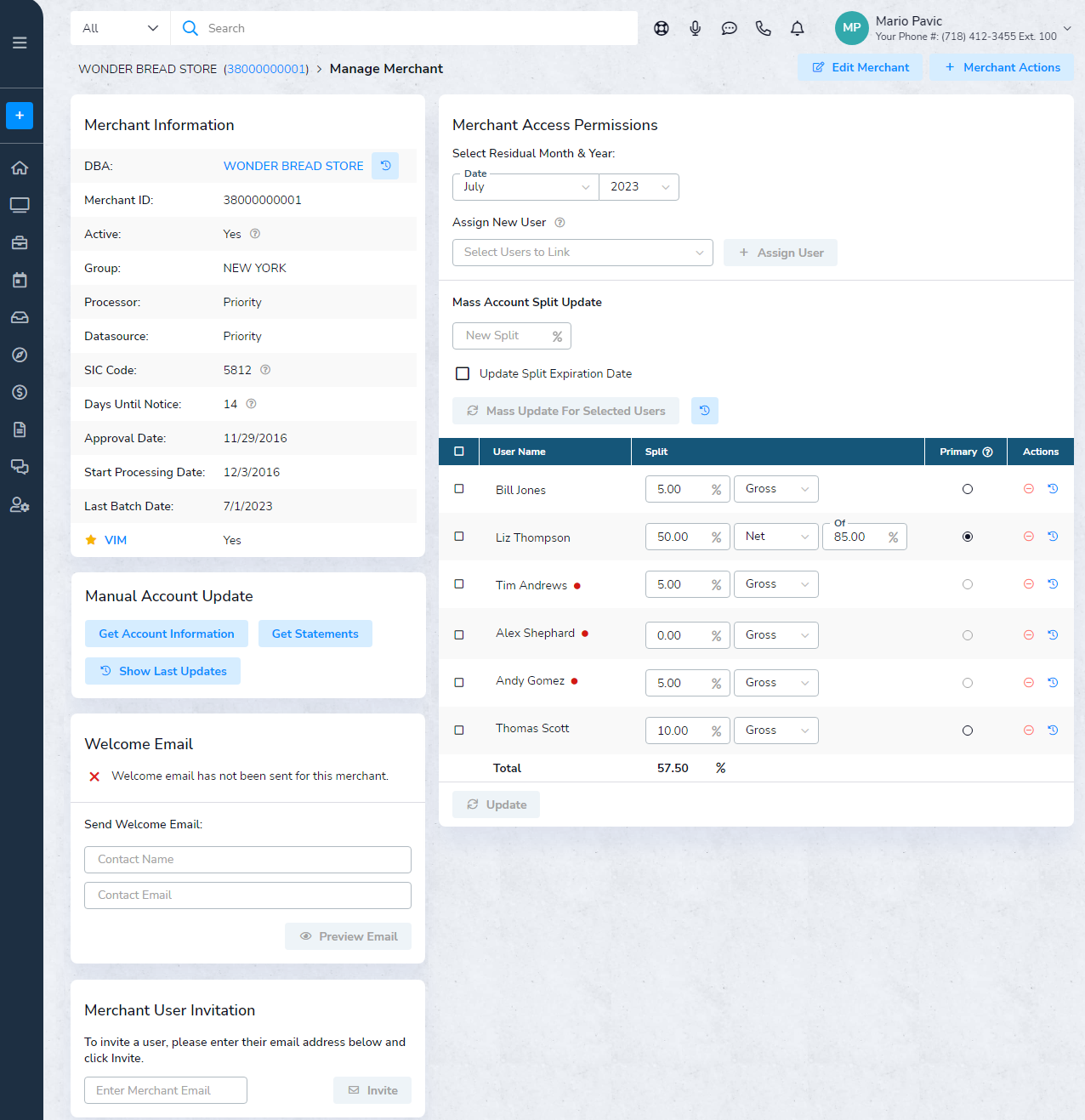 To update the merchant's basic information click on the Edit Merchant button in the top-right corner, and then edit the merchant's information in the popup window that appears: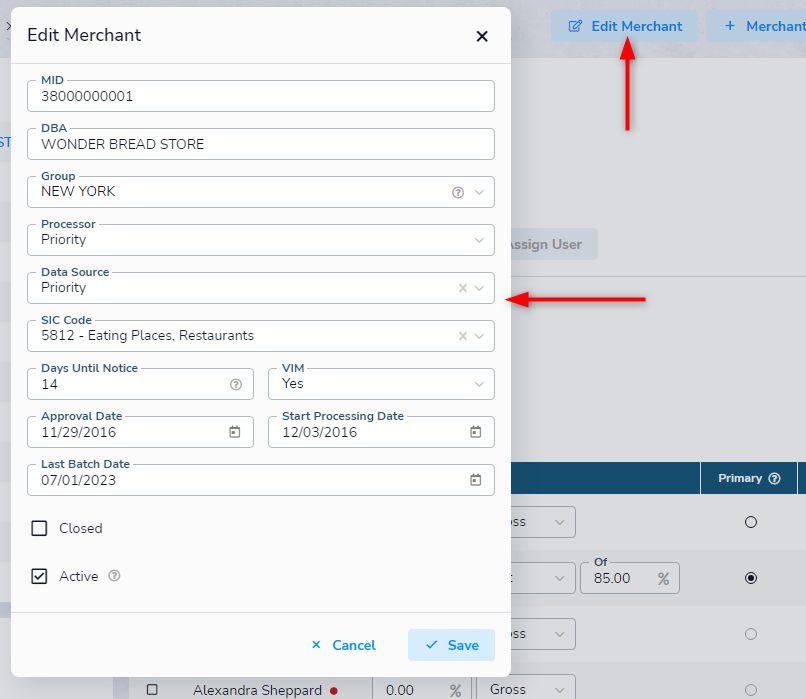 Use the Merchant Actions button to perform additional actions on the merchant such as adding an appointment or creating a new ticket: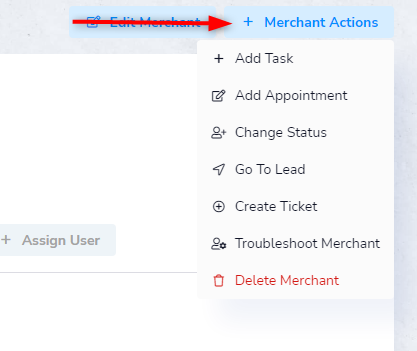 To view the history of the merchant's activity click on the history button next to the merchant's DBA name, and the history of their activity will be displayed in a popup window: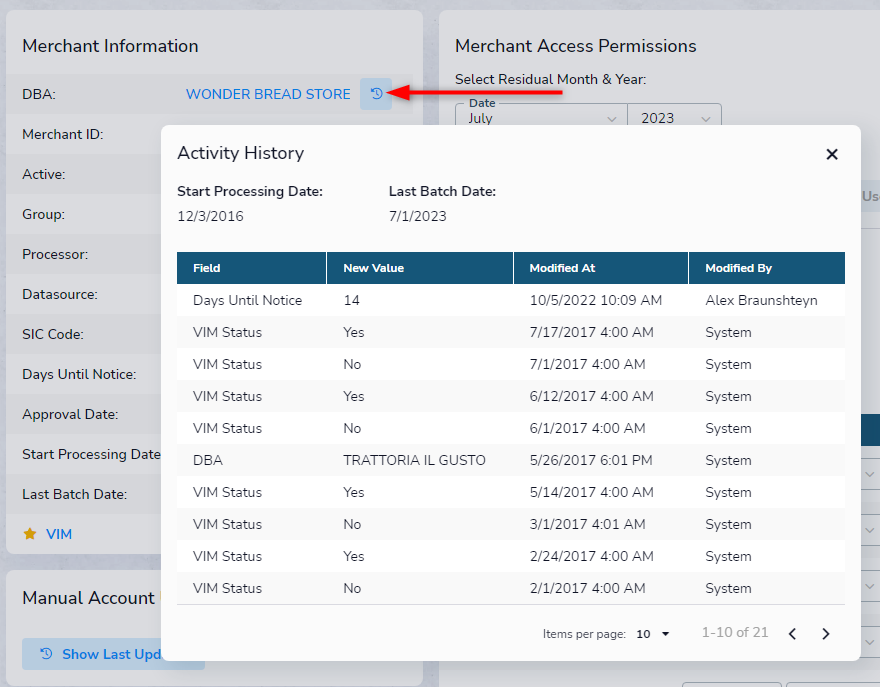 Manual Account Update
In the Manual Account Update section you can retrieve the merchant's account information or statements manually (for example if the daily data feed failed to process):

To see when the merchant data was refreshed most recently click on the Show Last Updates button, and the latest updates will be displayed as seen in this example: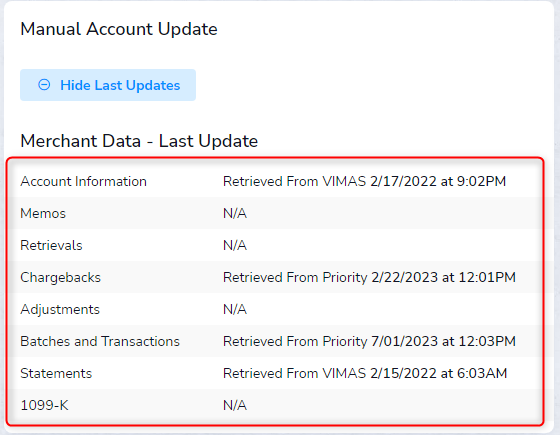 Welcome Email
The Welcome Email section allows you to send a welcome email to your merchant using a predefined email template: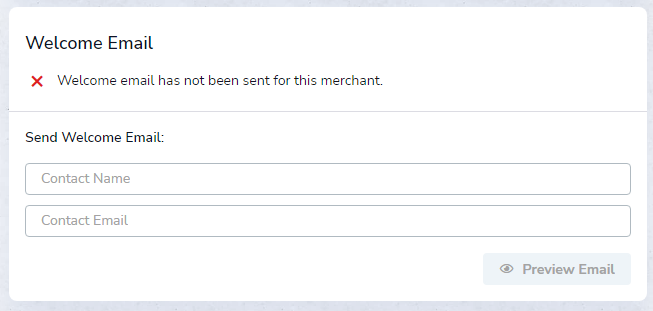 More info: Sending Merchant Welcome Letters
Merchant User Invitation
The Merchant User Invitation section enables you to easily add new users under the merchant account in the CRM.
To send an invite, simply enter the email address of the new user and click the Invite button:

The sent invites are tracked in the invite history: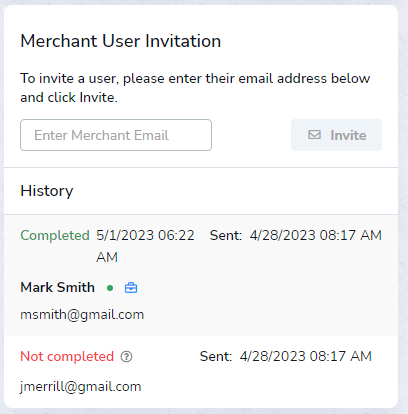 Merchant Access Permissions
In the Merchant Access Permissions section you can assign CRM users to the merchants as well as manage the residuals user splits: