To view the merchant status changes go to Manage > Administration > Logs > Merchant Status Changes.
The Merchant Status Change Log page will open up showing a report of your merchants' status changes: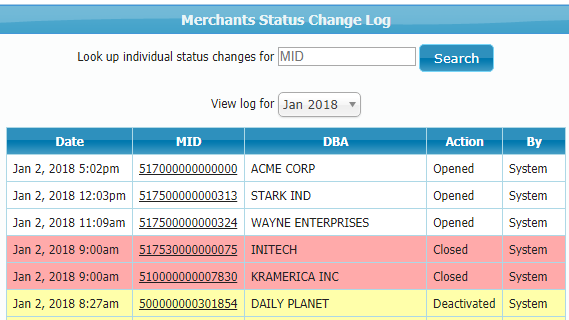 You can use the View log for dropdown in order to switch between reports for different months.
If needed, you may also look up a specific merchant by entering their MID number in the search box and hitting the Search button.
The merchant's status changes will then be shown in a separate report, as shown in this image: