The CRM Setup Wizard is the best tool for Administrators to get the CRM set up quickly.
As an Administrator, once you log in for the first time you will see a progress bar at the top of your site, indicating what percentage of your site is complete:
The Setup Wizard will guide you through 3 main items:
Company Info
Adding Users
Customizing Your Site
Company Info
The Company Info tab will allow you to set your company name, your site notification email address, and your company phone number: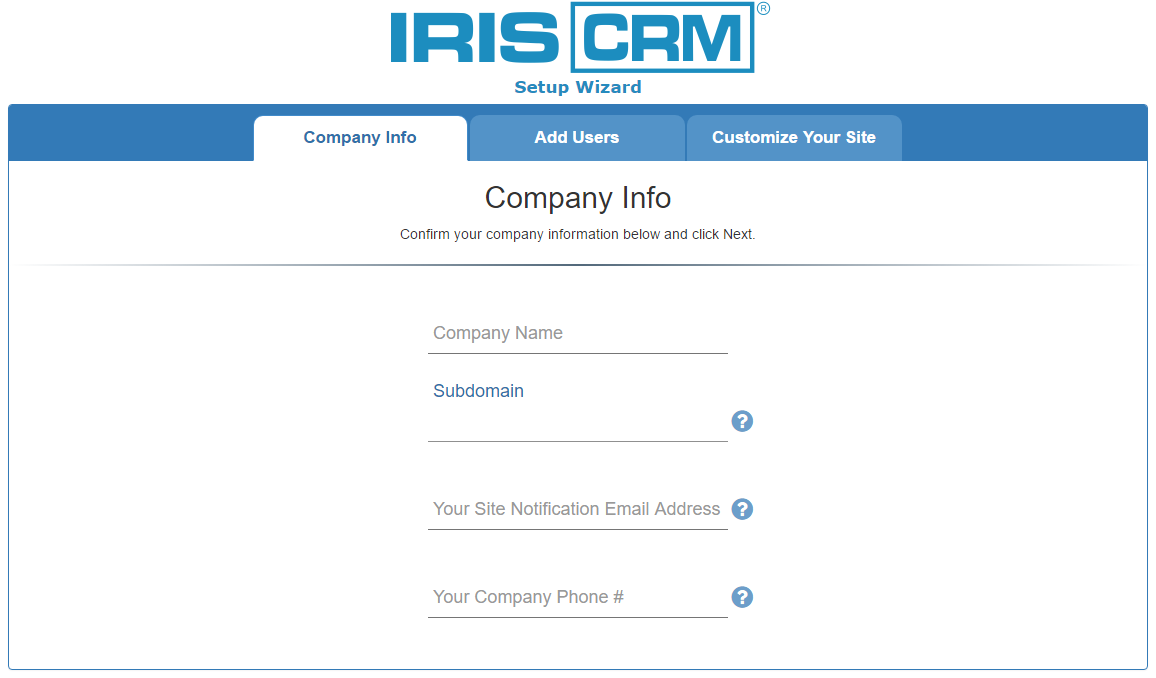 The site notification email address will be used to send notifications from your site to your users.
The company phone number is the number that will be visible to users having login problems, or merchants completing the self-enrollment process (it should be a number that connects the user with an Administrator who can assist them).
Adding Users
The Add Users tab allows you to add users to the CRM using one of three user creation methods.
Select the method you prefer, and click Next: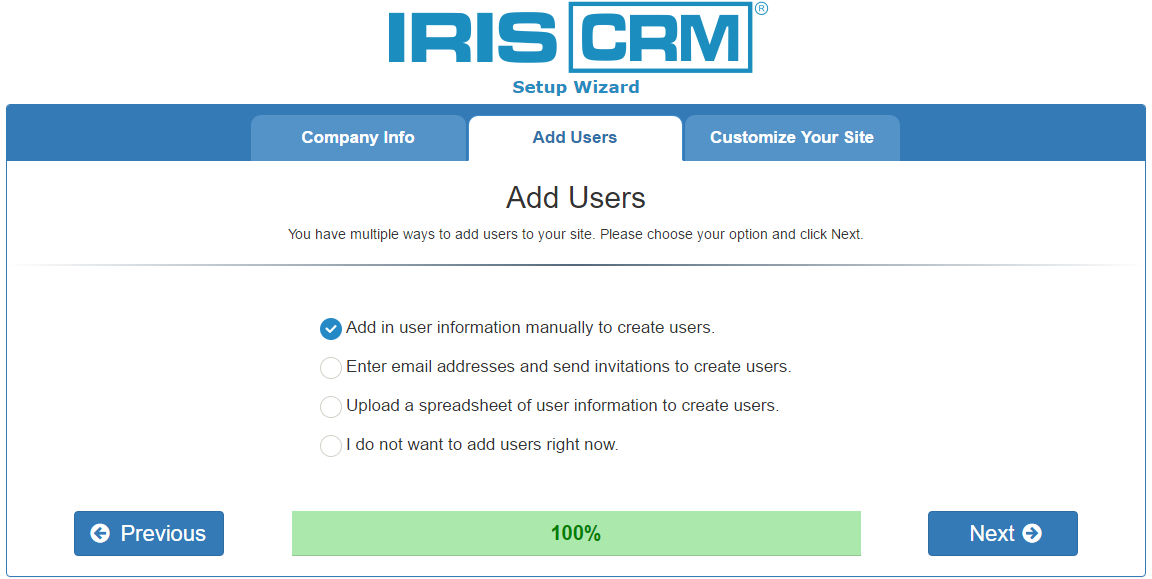 If you're adding new users manually, you will need to enter the information for each user and click the Create button in their row (or use the Create All button after you finish filling in all the user information):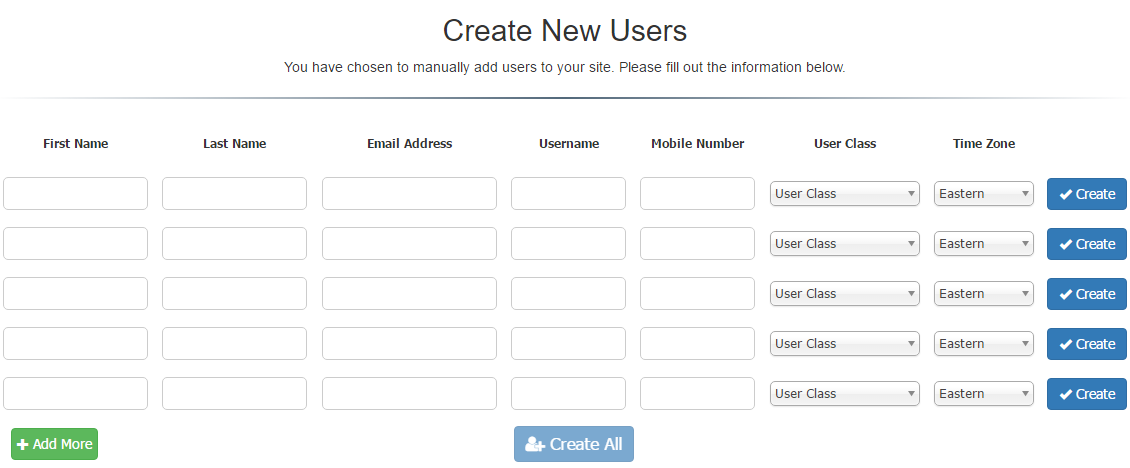 A faster option for adding users is to send email invitations to the users. With this method, you can create groups of users automatically, one user class at a time.
To do so, first select the user class that you are adding, and then enter the email addresses in the List of Emails box (comma separated):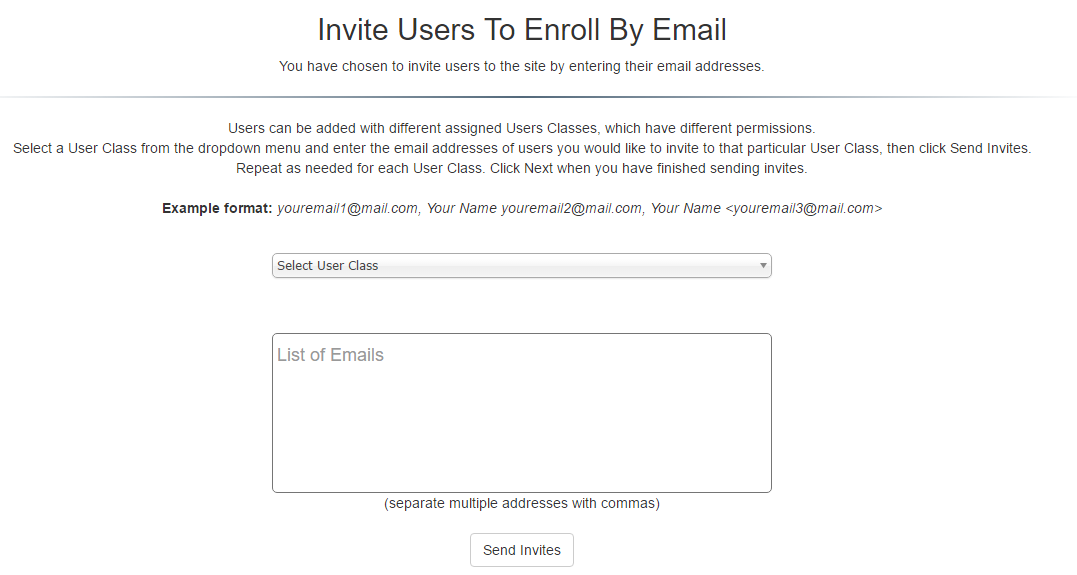 If you have a large list of users, the fastest way to add those users is through uploading a spreadsheet of user information to create users.
You will be prompted to download the User Information Template, which may be filled out and uploaded back to the CRM:

Customizing Your Site
On the Customize Your Site tab you will be able to do advanced tasks that will affect user permissions, branding, and the site and CRM customization:

For more information on these additional configuration options, you may refer to the following articles: