The Document Customization page allows advanced and admin-type users (with Manage Documents permission) to create and manage document sections and document labels, upload documents, and set section-level or document-level access permissions.
To see how the CRM users access the documents via the Documents page, please see our article on Viewing The Documents Page.
Adding a New Section
To add a new document section, open the Manage Documents page from the administration menu (Documents > Document Management):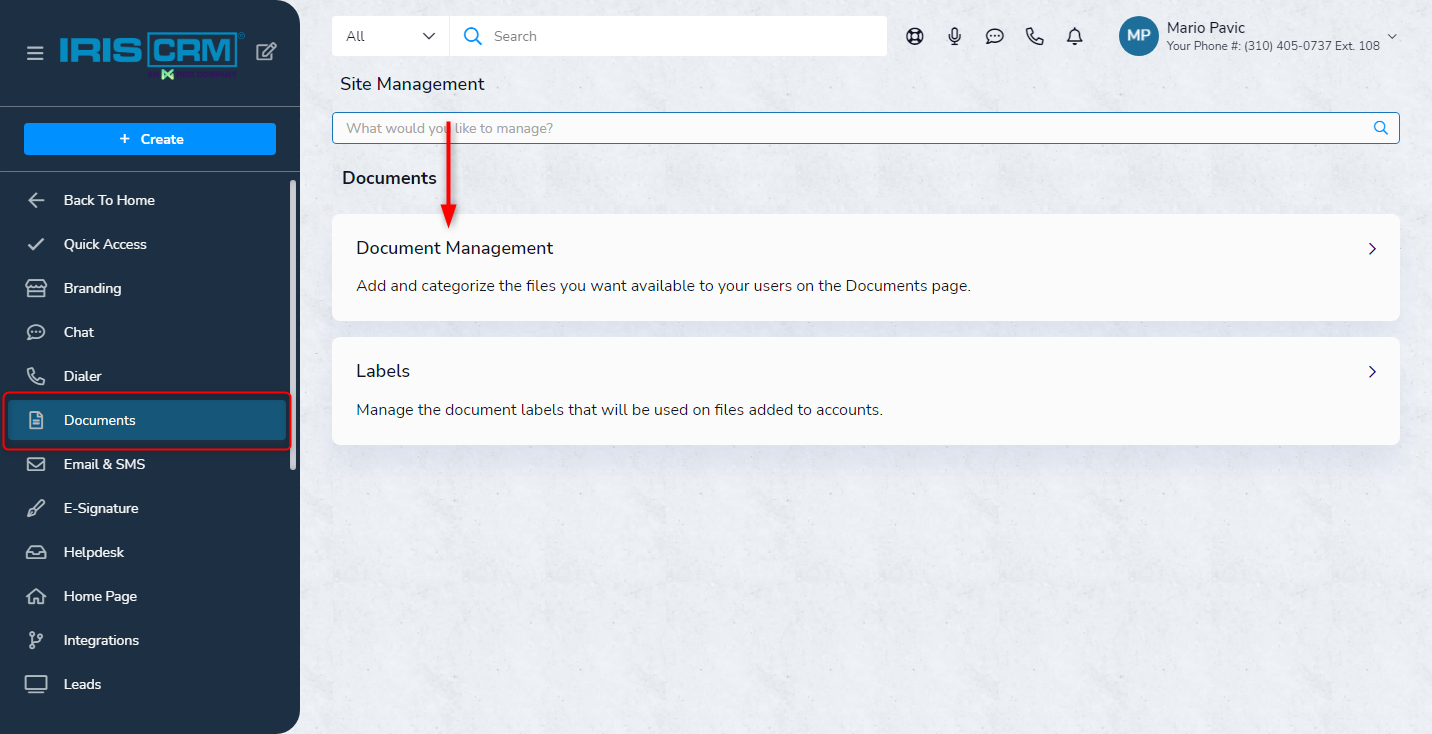 Next, click the Add New Document Section button, enter the section name and description (optional), select the groups and user classes that will have access to the section, and save your changes: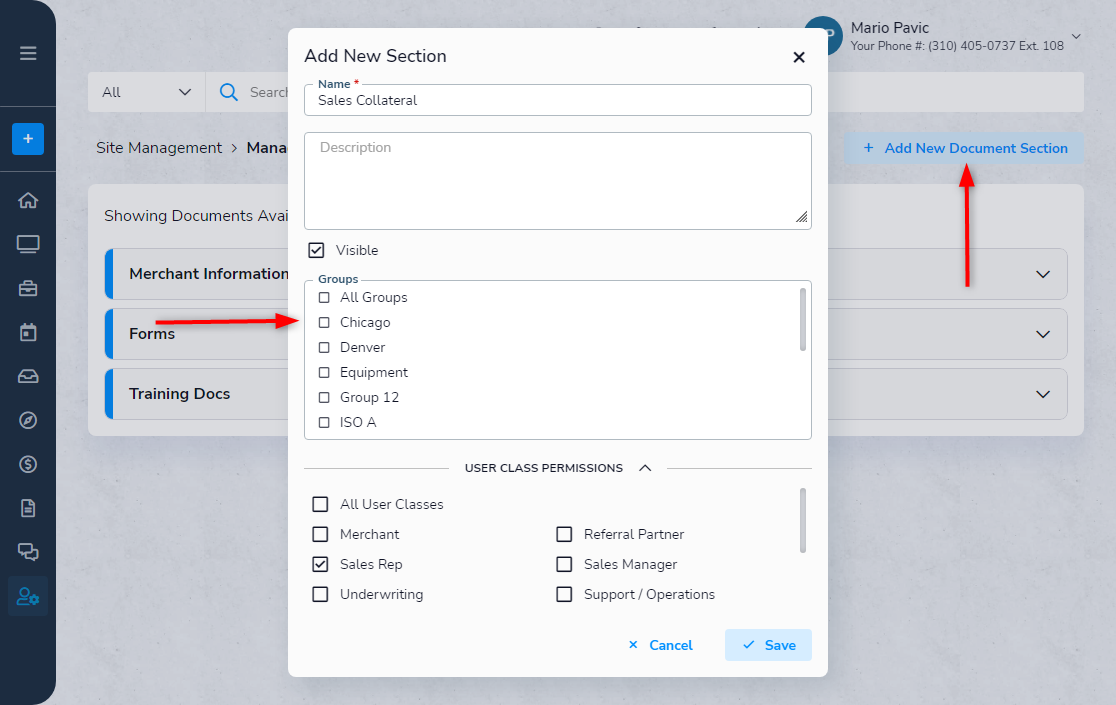 The section is now saved and you can use the provided action shortcuts to manage it: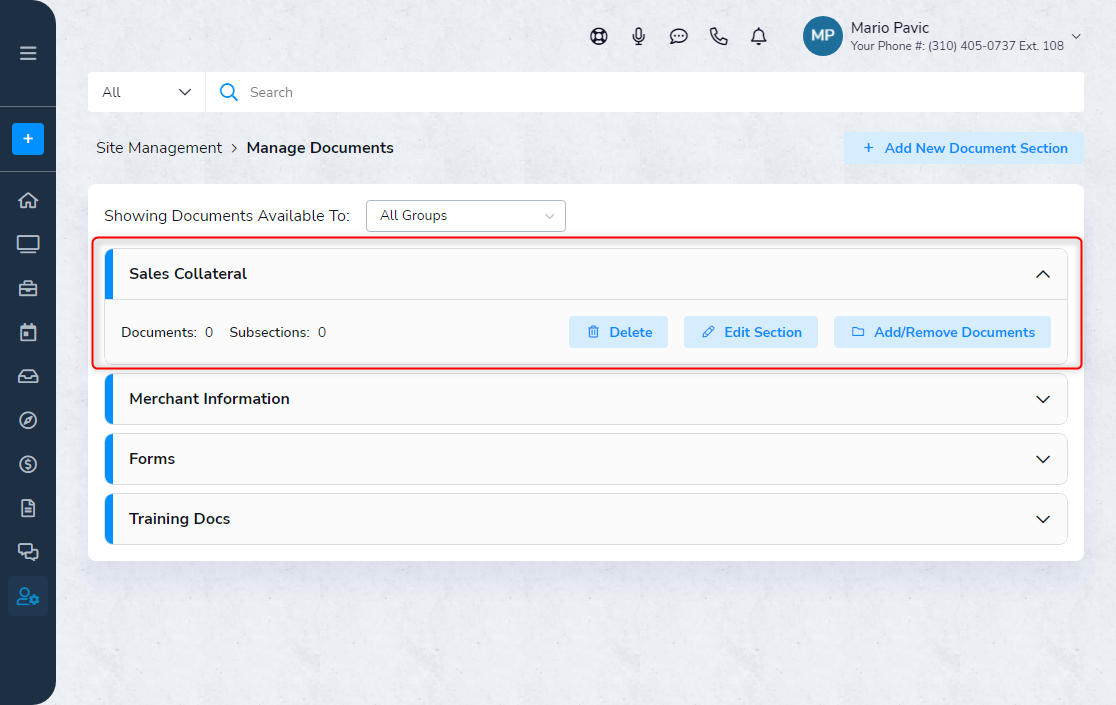 By default, the Manage Documents pages shows all sections for all user groups.
To see only the sections that are available to a specific user group, select that group from the group dropdown menu:
In the example below, we are viewing the document sections for the 'Sub ISO B' user group.
Note that once we switch to user group view, we can now also re-arrange the sections by dragging a section into a new position as required:
The changes you make on this page will apply only to the group that is currently selected.
To re-arrange the sections for another user group, first switch to that group and then re-arrange the sections as required.
Managing Documents
To add or remove documents in a specific section, click on the Add/Remove Documents button for that category: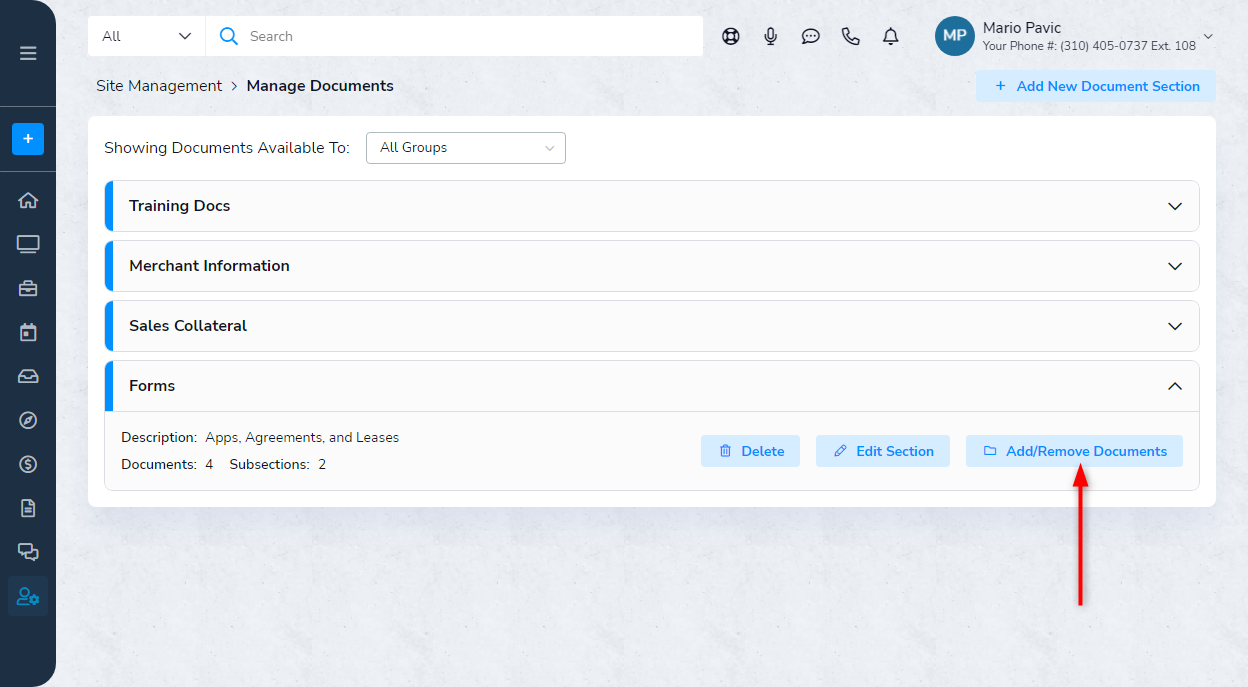 Use the actions shortcuts on top of the page to upload a new document, update or delete existing documents, or add additional sub-sections within the current section: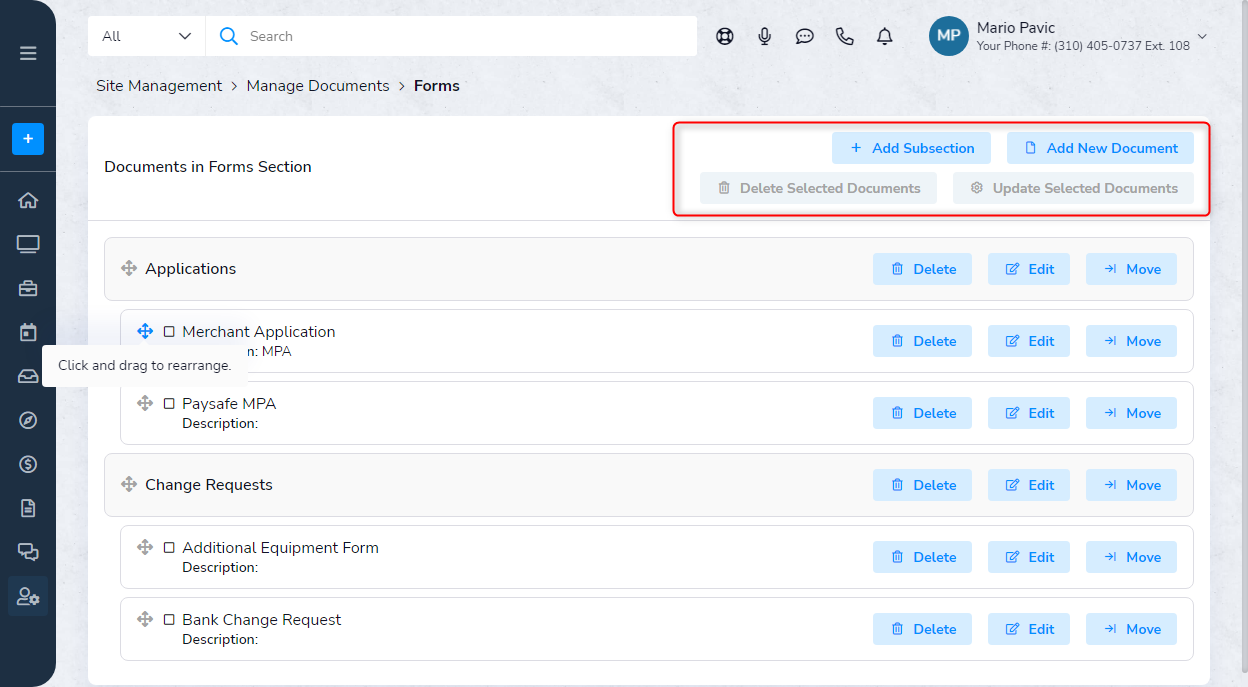 You may re-arrange the subsections and documents easily by dragging them into the desired position within the current document section.
Note:
By default, each new document that you upload inherits the access permissions from the current section. If needed you may then edit the access permissions further using the Edit button on each document (or the Update Selected Documents button if updating the documents en masse).
To update or delete multiple documents, first select those documents using the checkboxes shown on the documents and then click the Update Selected Documents or Delete Selected Documents buttons near the top of the page.