Do you have a problem or a question that you can't find the answer to? Do you wish that your merchants could have an easier way to get in contact with your support staff?
The CRM LiveChat Integration gives you easy access to the CRM team, and you can even add LiveChat to your merchant-facing site too, and connect with your merchants instantly!
Chatting with IRIS CRM Support
The Administrator and Advanced-type users can chat directly with the CRM support from their CRM. Look for the LiveChat button at the bottom right of your site: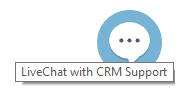 Click on this button and you will be routed to a CRM Support Chat member: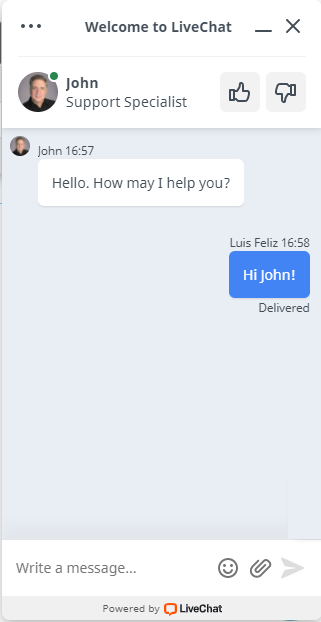 To change which users can use this feature follow these steps:
Go to Manage > Administration > Users & Groups > User Classes
Click Permissions for the needed user class.
Expand the Site Management section.
Select or de-select the LiveChat with CRM Support permission.
Click Save.
Enabling Your Merchants to Chat with You
In order to enable the merchants who are signed in to your CRM site to chat with your support team, you will first need to sign up for a LiveChat account.
Once your LiveChat account is created, follow these steps:
1. Get your license ID by signing in to LiveChat and going to Settings > Channel > Website > Install LiveChat or https://my.livechatinc.com/settings/code
2. Copy the number shown after "license =":

Note: if you want to have LiveChat available on your public website, this is the same code that your web developer will use to add it.
3. Send your License ID to CRM Support.
4. Within LiveChat (application or website), be sure to enable your CRM site's address to be a Trusted Domain: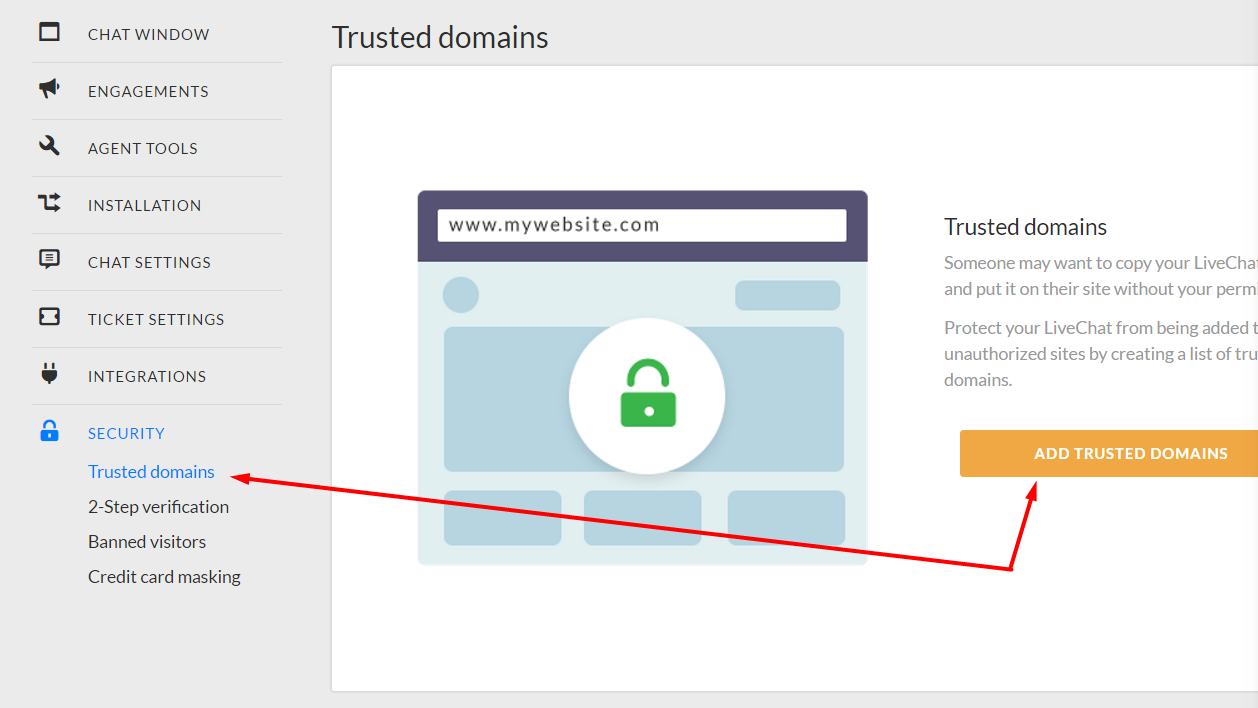 Instruction for Support: add the license ID into LIVE_CHAT_LICENSE_NUMBER_INTERNAL

Once the license ID is added to the CRM by Support, you can enable or disable the LiveChat feature in the CRM using the following steps:
Go to Manage > Administration > Users & Groups > User Classes
Click Permissions for "Merchant"
Click to select or de-select the LiveChat permission.
Click Save.
With the LiveChat feature enabled on your site, your merchants will be able to interact with your own customer service team just like when you chat with the CRM support.
If your team members are all signed out of LiveChat, your merchants will be able to leave a message which will be emailed to you (if email notifications are enabled within LiveChat).
Creating Helpdesk Tickets from Chats

You can have all chat transcripts sent to an email address (set in LiveChat settings):





If that email address is what you have synced for the Helpdesk inbox, each chat will result in a ticket in your Helpdesk, which will help keep track of that channel of support. Here's a look at those settings:



For information on syncing your Helpdesk inbox, see this article.