The Who is Online Activity page provides you with a way to monitor the user activity on your site in real time. Your CRM logs several pieces of information for each user activity including the URL opened, last login time, last activity time, user's browser and user's OS.
The page also allows you to look up user activity in a specific time interval and you may even sign other users out of the system.
To open the page go to Manage > Who is Online Activity: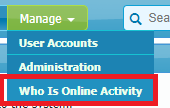 The page contains three reports including Users Online, User Activity Overview and Activity Lookup: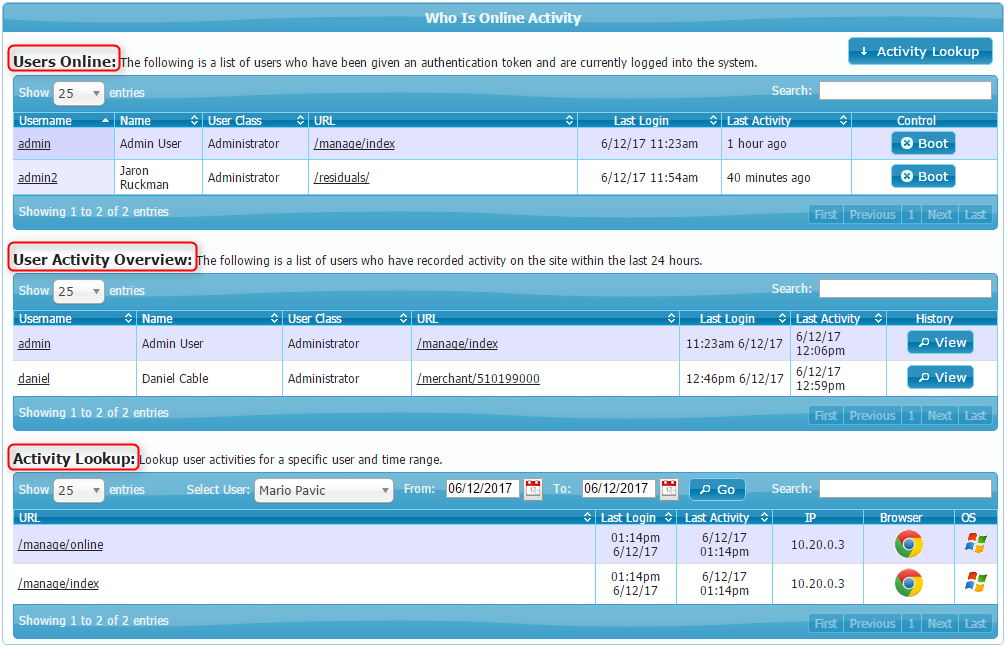 Users Online Report
The Users Online report shows a list of users currently logged into your site as well additional related information for each user as shown in the below image:

Use the drop-down menu on the left to limit the number of entries shown per page. To filter through the report table using a specific phrase, enter the phrase into the provided search box on the right and hit Enter. The table will refresh automatically and show only the rows containing the entered phrase.
If necessary, you have the option to immediately log out any user listed in the report by clicking the Boot button for that user.
User Activity Overview
The User Activity Overview report shows a list of users who have recorded activity on the site within the last 24 hours:

By clicking the View button for any user listed in the report you can view a more detailed activity report for that user covering a 30-day time period: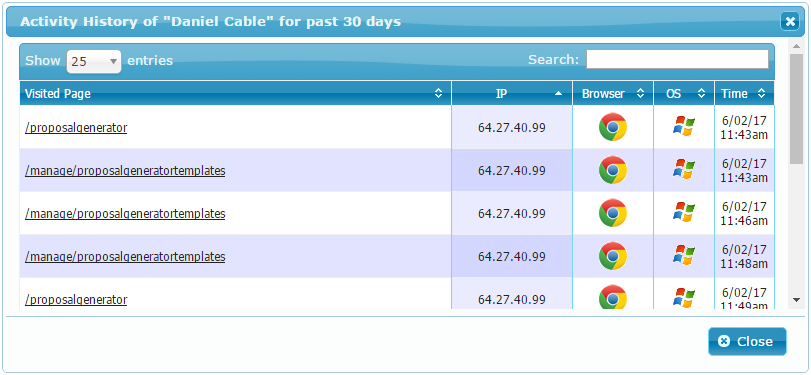 Activity Lookup
The Activity Lookup report allows you to look up user activity within a specific time period. After selecting the user in the user selection box, select the start and end dates for your lookup and hit the Go button. Your report will refresh automatically and display the required information: