When the E-Signature document is generated the PDF fields are automatically filled in with the lead's information.
Here is an example of an E-Signature page that has been pre-filled with the information retrieved from the lead:

The E-Signature document fields are populated automatically based on preconfigured PDF field mappings.
More info: PDF Mappings
If the client enters additional information in the blank E-Signature fields and signs the document, then the new information will be automatically imported back to the lead.
On the other hand, if the client changes any of the pre-filled fields, then the new information will not be imported back to the lead automatically.
Instead, the sales rep will be notified by email that the information sent back from the E-Signature document conflicts with the information that was saved on the lead.
Here is an example of the conflicting info email notification a sales rep will get: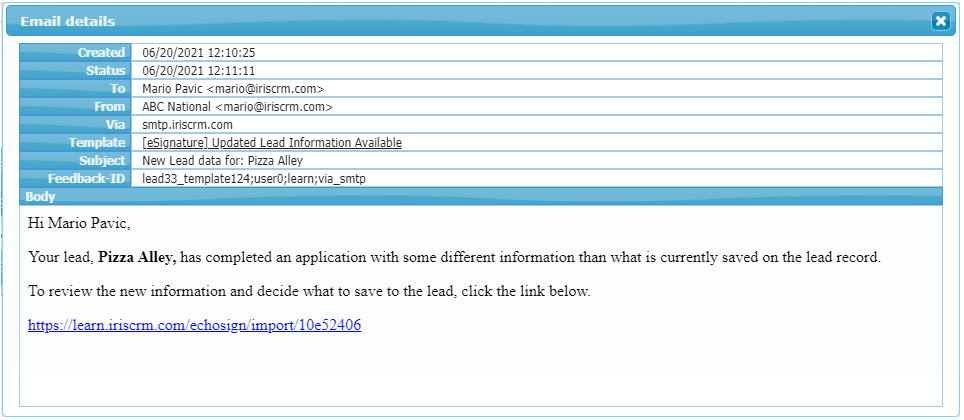 The sales rep can now click on the link provided in the email notification to open the Conflicting Info page and review the conflicting information.
From there, the sales rep can select the information that will be imported back to the lead, and click the Import New Info To Lead button to complete the import: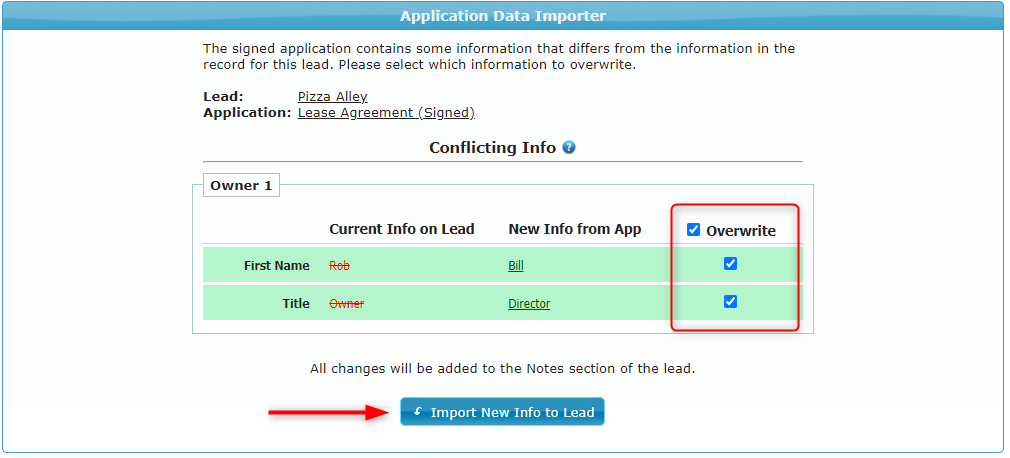 All information imported from the E-Signature documents to the lead is logged automatically in the lead notes: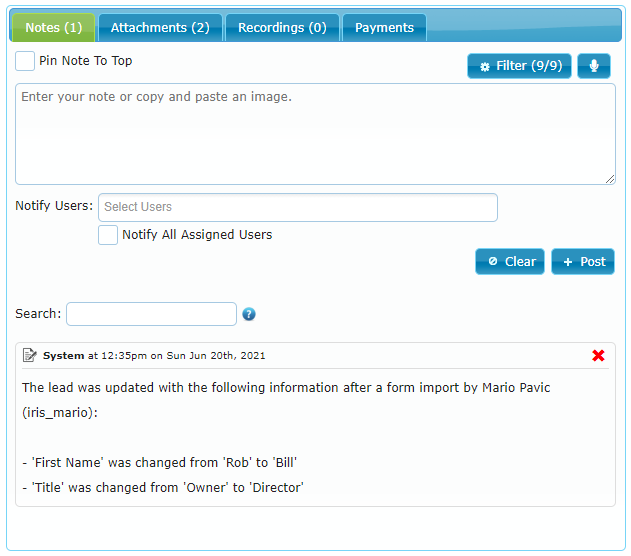 Note: If you wish to prevent clients from making changes in specific PDF fields, simply set those fields to be read-only in Adobe Acrobat and re-upload the PDF file in the E-Signature document settings.