IRIS CRM enables you to easily design modern web forms that your clients can use to submit their information and documents directly into the CRM.
The web forms can be designed using a WYSIWYG editor that doesn't require any experience in web development.
For a quick video introduction to the web form feature please click here.
Below is an example of a typical web form created in IRIS CRM:

When a client submits the form then a new lead is automatically created in the CRM, assigned to the appropriate sales agent, and populated with the information that the client entered: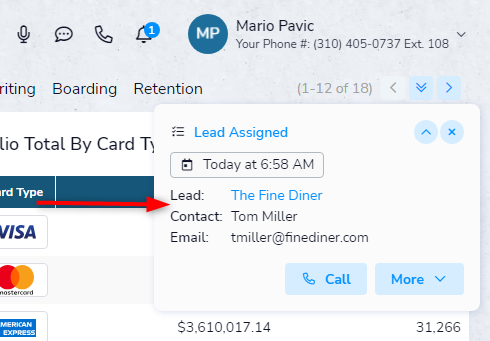 The documents that the client uploads on the web form (such as a voided check, driver's license etc.), are automatically saved on the new lead's Attachments tab and tagged with the appropriate document labels: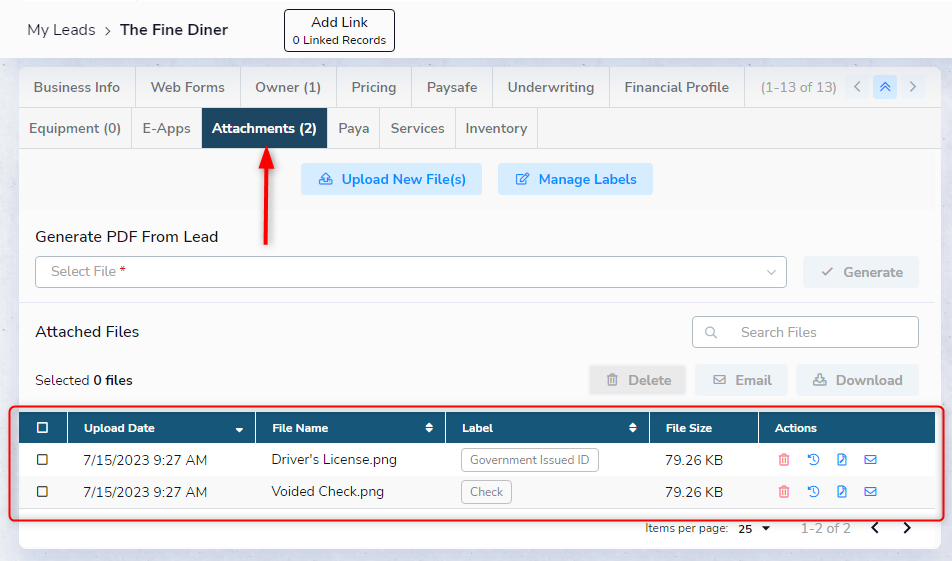 The web form can also be linked to your e-signature applications, so that a new e-signature document (for example a merchant agreement) is automatically generated and sent to the client to sign once they've submitted the form.
More info: Web Forms - Enable E-Signatures
In addition to web forms you can also easily create landing pages that link to your web forms.
You can create multiple landing pages for different target audiences. Each landing page can be configured to open a web form that's completely set up for the specific target audience, and that sends new leads to predetermined users and groups.
More info: Web Forms - Create a Landing Page
Continue reading to learn how to: