The Residuals Analytics page enables you to track your residual income trends across multiple processors with built-in dashboards and make decisions quickly.
In order to access the page your Administrator will need to enable the Residuals Analytics permission for your user class: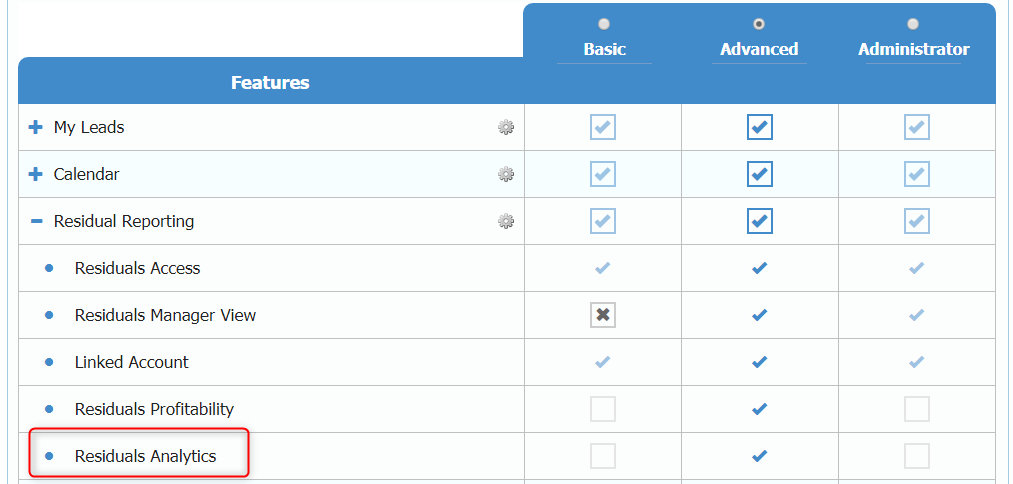 With the permission enabled, you can open the Residuals Page from the Residuals menu in the top navigation bar:

Analytics Filters
Use the filters on top of the page to select groups, agents, and the date range for your analytics reports:

After you've selected your filters, the analytics charts refreshes automatically.
Here is an example of the Profitability Analytics chart showing the gross and net income, line items, and payouts: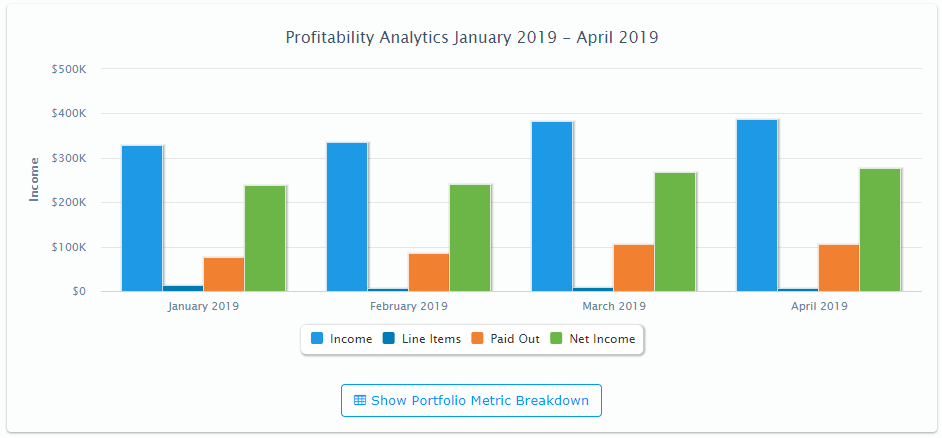 To view more detail on a chart, click the Show Portfolio Metric Breakdown button and a popup window will appear showing the chart breakdown.
You can search the report or export it to an Excel or CSV file:

Here are a few more examples of the charts and breakdowns that are shown on the Residuals Analytics page:
Processing Merchants Analytics
Chart: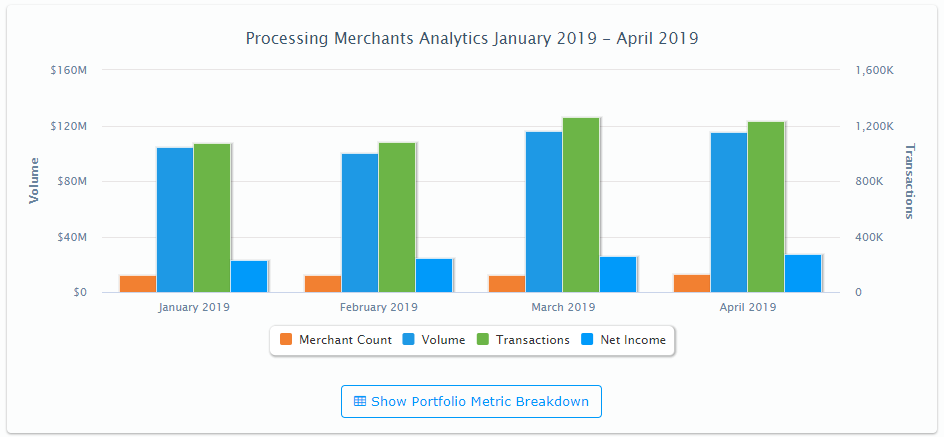 Breakdown:

Financial Key Indicators
Chart: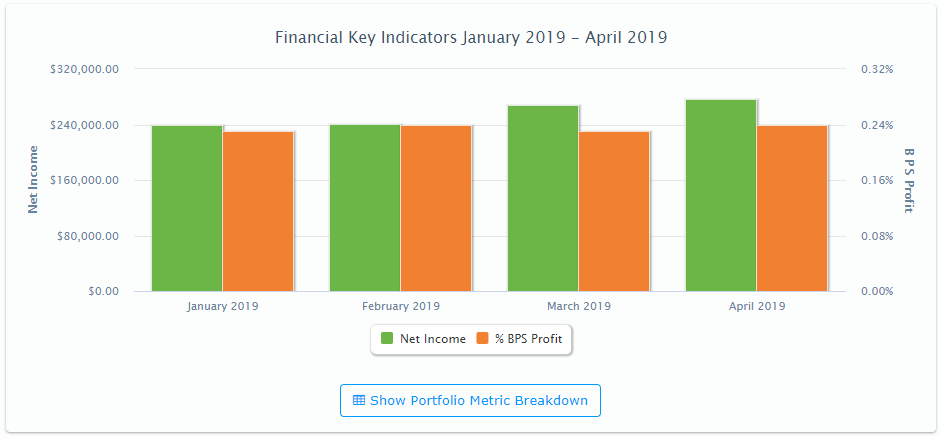 Breakdown:

Top Merchants By Volume
Chart: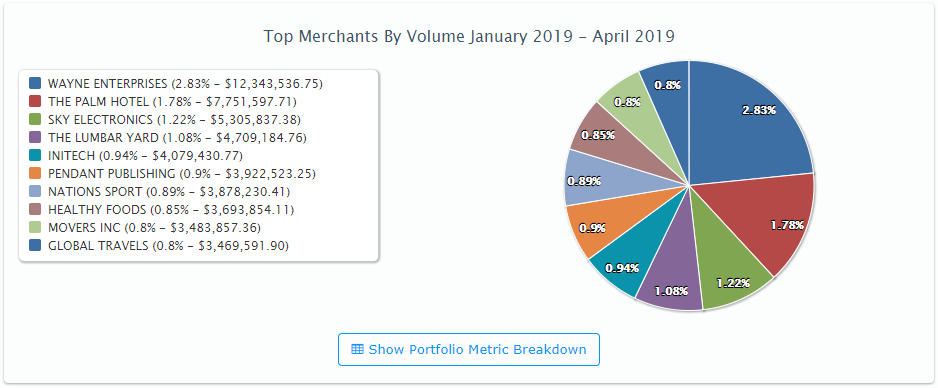 Breakdown: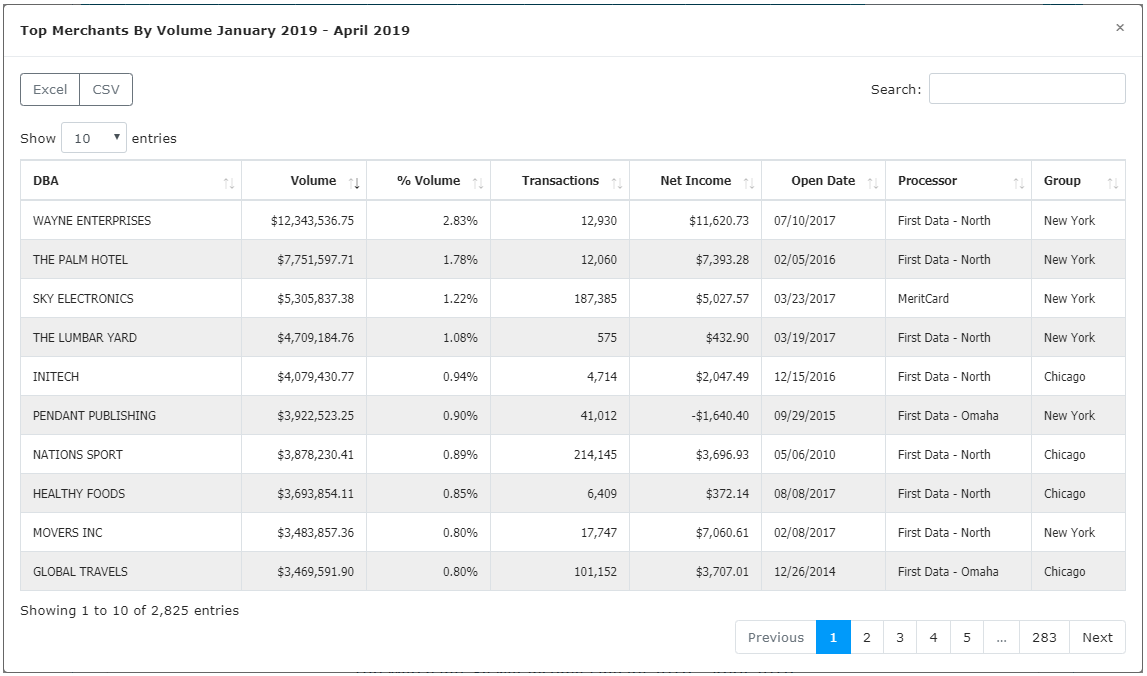 Top Merchants By Income
Chart: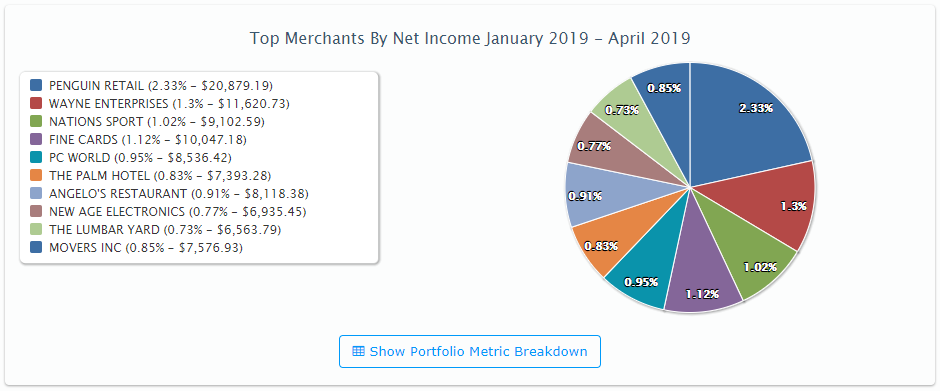 Breakdown: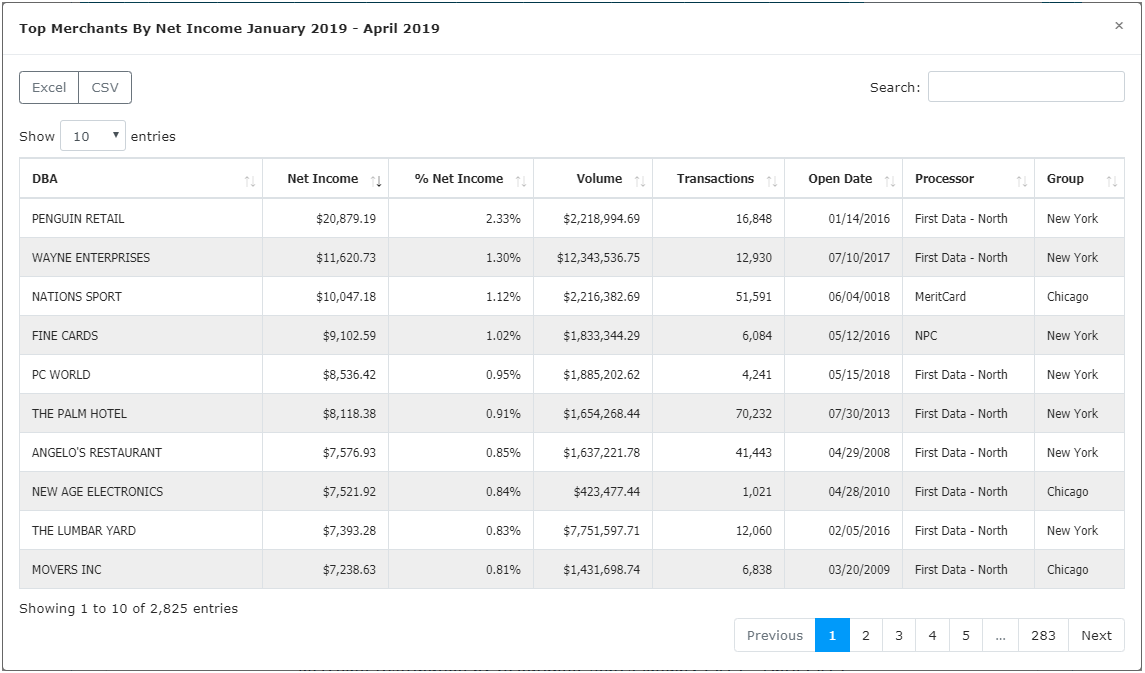 Industry Analytics
Chart: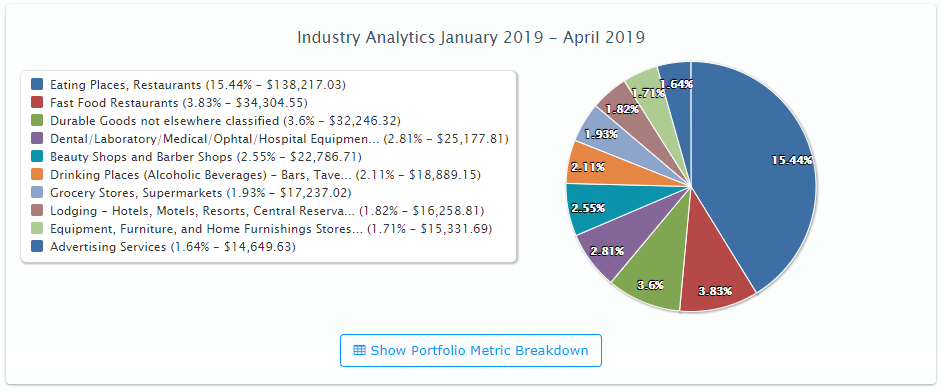 Breakdown: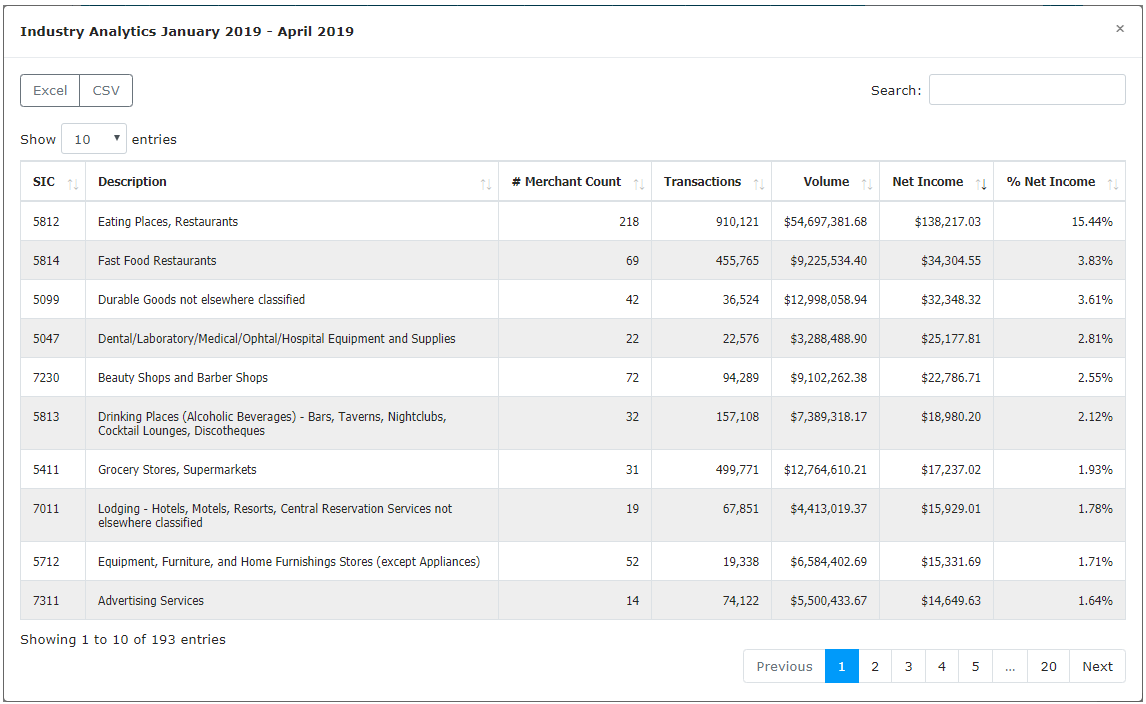 Merchant Distribution By Geographic States
Chart: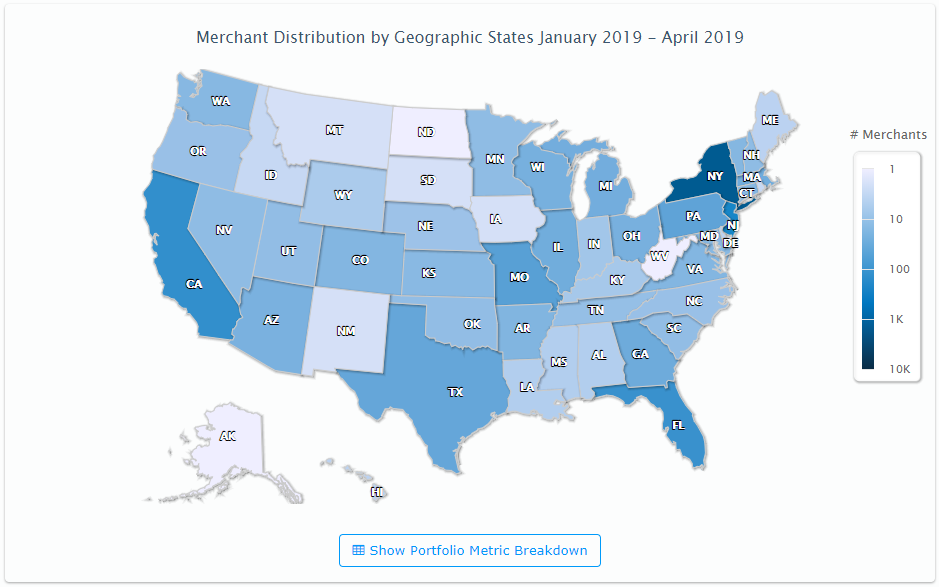 Breakdown: