This article is the third in a series of three articles where we discuss the steps for setting up a new e-signature document in the CRM.
You can jump to the other articles in the series using the links below:
In this article, we'll show you how to map the lead fields to PDF fields.
Mapping Lead Fields to PDF
To begin mapping your PDF document open the Manage Applications page from the administration menu (E-Signature > Import PDFs):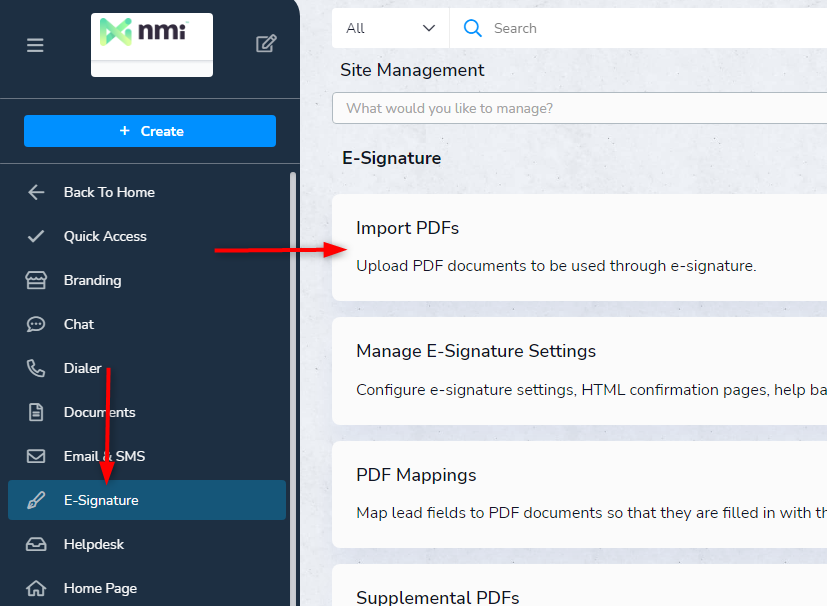 When the page opens, click the Mappings button on the document you wish to map: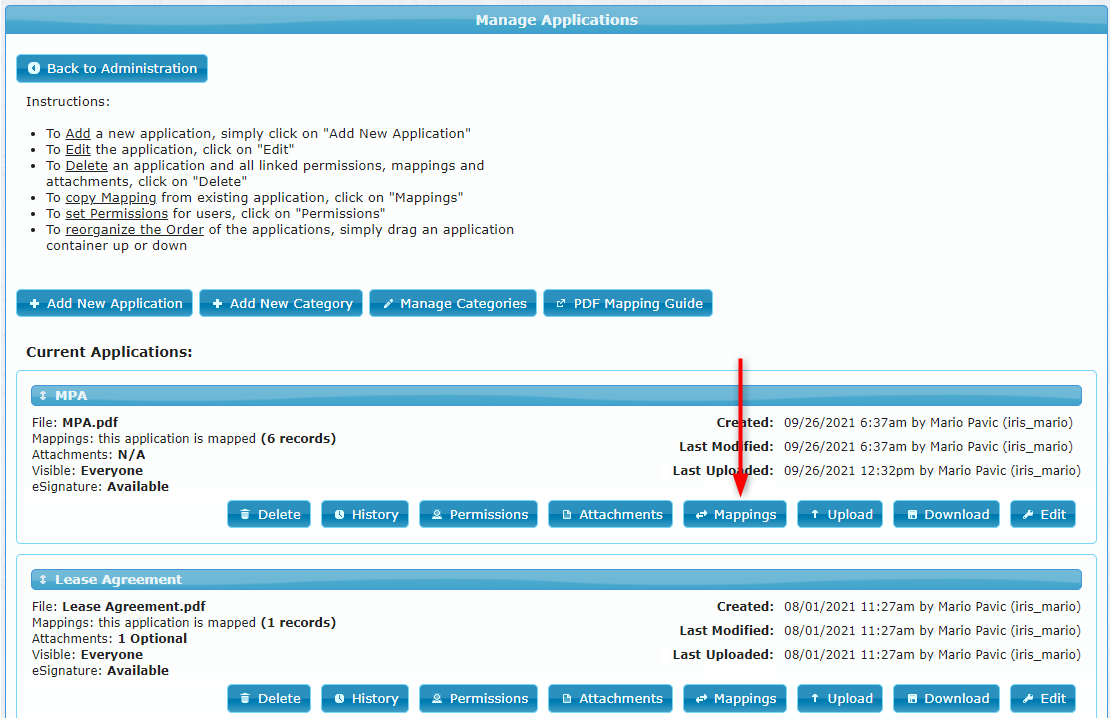 The mapping page now opens up showing your lead on the left side of the screen and the PDF document on the right: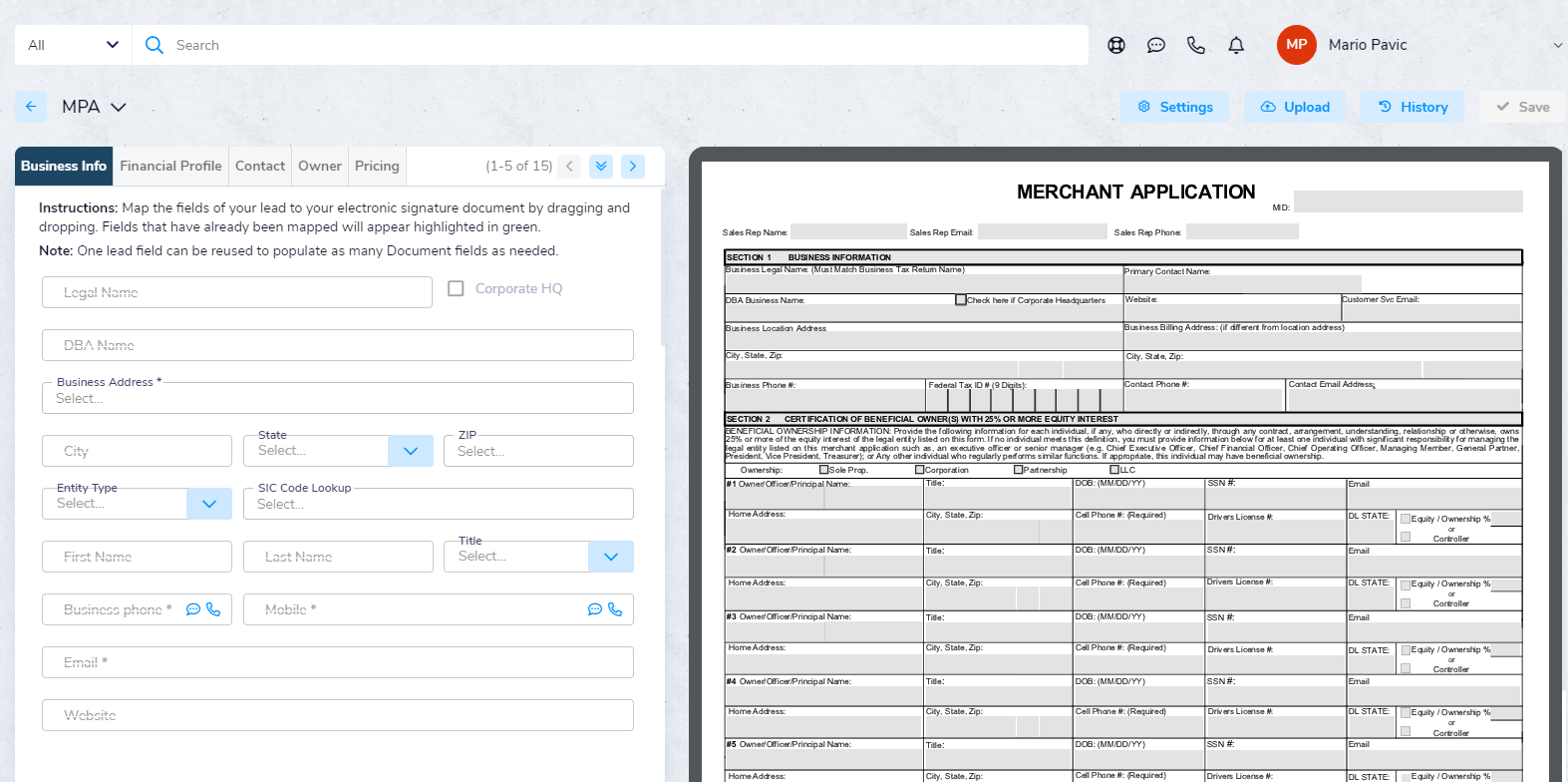 Unmapped fields are shown in grey color in the PDF and the mapped fields are shown in green color both on the lead and in the PDF.
You can now begin mapping your document by dragging lead fields to PDF fields.
The following types of mappings are supported:
Lead text field to PDF text field
Lead checkbox to PDF checkbox
Lead dropdown to PDF text field
Lead dropdown option to PDF checkbox
You can also autofill the sales rep fields in the PDF with the contact information of the sales rep who is sending the e-signature document to the client.
To have a PDF field automatically filled in with sales rep's information, simply click on the PDF field, select the type of information to populate in the field, and click Add: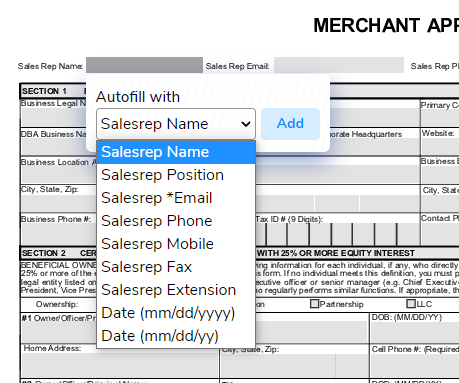 After you finish mapping the fields, click Save in the top-right corner to save the mappings: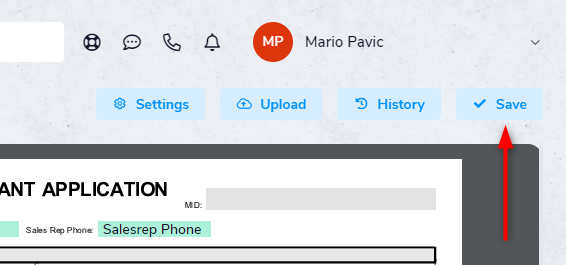 Below is a quick video that shows how to create different types of mappings by dragging fields from the lead to PDF.
The video also shows how to set up autofill fields for the sales rep:
To delete a mapping, hover your mouse over a mapped PDF field and click on the Delete icon that appears:

To quickly locate the lead field that has been mapped to a PDF field, simply click on the PDF field.
The lead frame now automatically scrolls to the mapped field and shows it in blue highlight.
Similarly, you can also delete a mapping by clicking on the lead field, and then clicking on the Delete icon: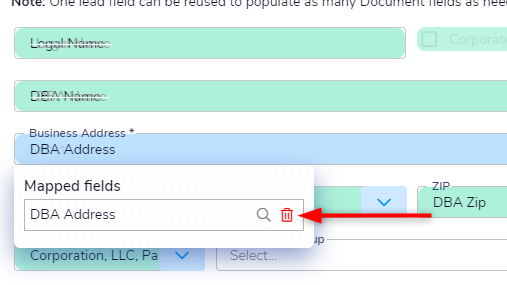 To scroll to the mapped PDF field automatically click on the Search icon: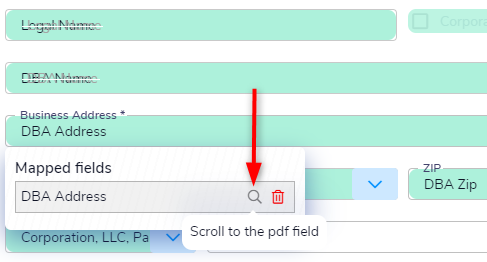 The PDF frame now scrolls automatically to the mapped field and shows it in blue highlight.
To search or delete the PDF checkbox that has been mapped to a dropdown option, expand the dropdown menu, click on the dropdown option, and then use the Search or the Delete icon: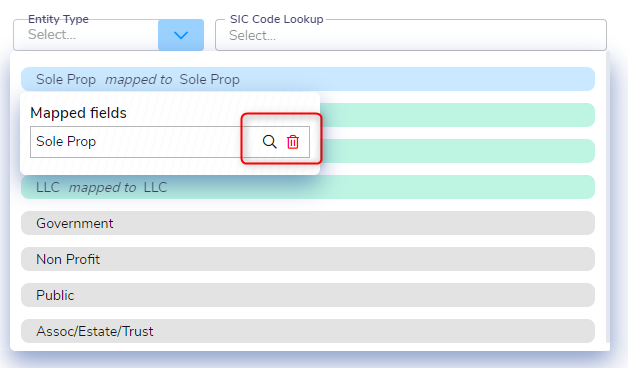 Managing Document Settings
You can use the shortcuts in the top-right corner of the mapping page to manage your e-signature application:
Use the Settings button to jump to the Manage Lead Fields page (if you need to add additional fields to the lead), to copy the mappings from an existing e-signature application, or to export the application mappings to a CSV file (including the list of lead field IDs):

To copy the existing mappings simply select the existing application and click Copy (you can optionally clear the previous mappings):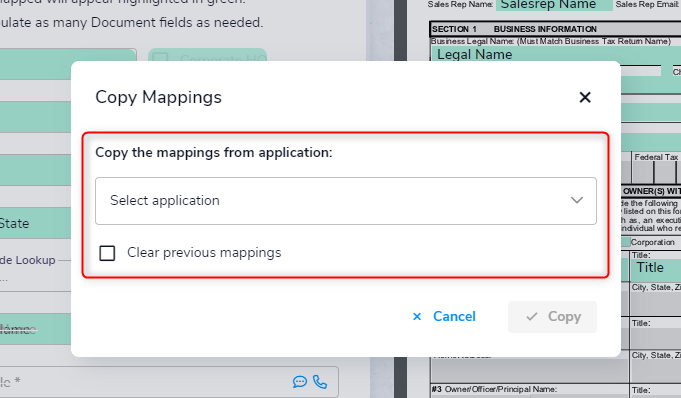 Use the Upload button to upload an updated version of the PDF document when needed:

The History button allows you to view the history of the application mappings in a popup window: