To manage your CRM leads, open the My Leads By Status State page from the Leads > My Leads menu on the top navigation bar.
The page shows your leads grouped by the status state on the left and the lead filtering options on the right: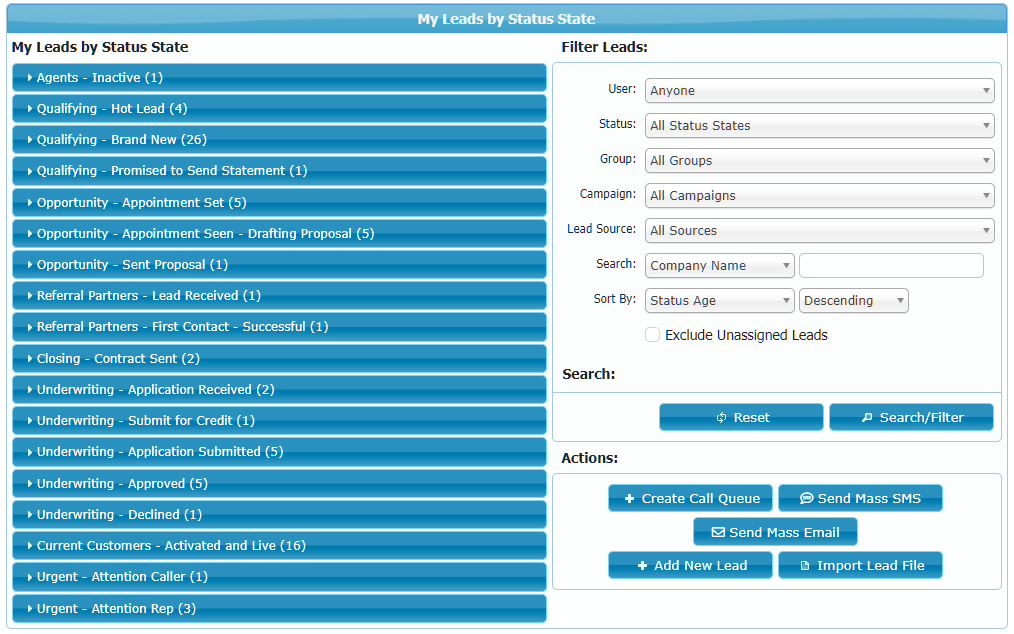 To filter your leads, select one or more filters and click the Search/Filter button.
In the example below, a filter is applied to find leads in the Hot Lead status state: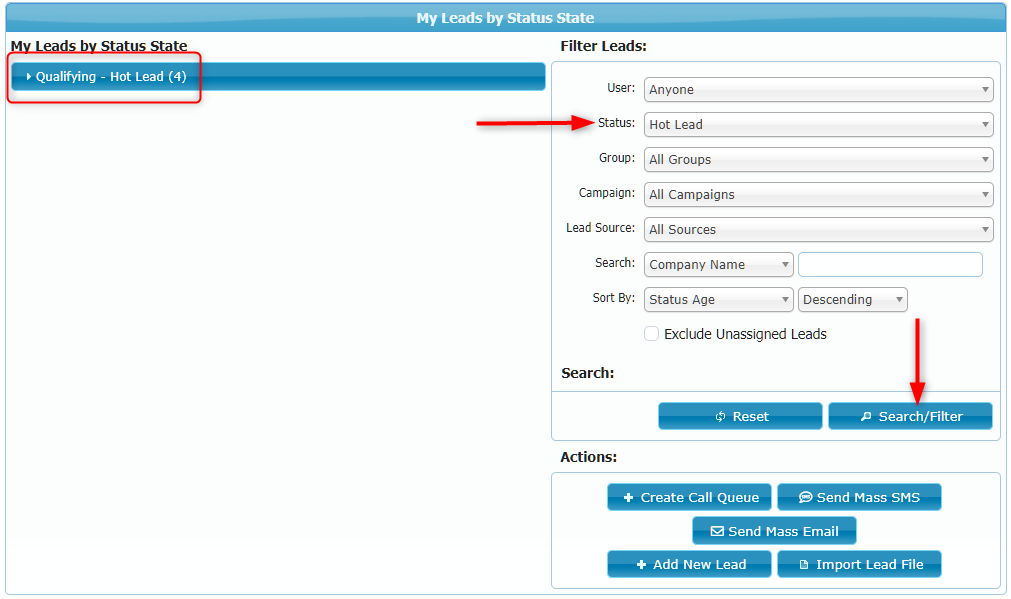 Managing Leads
To manage the leads in a specific status state expand the accordion for that status state and click Manage Leads:

The Viewing Leads in Status page now opens as shown in this image: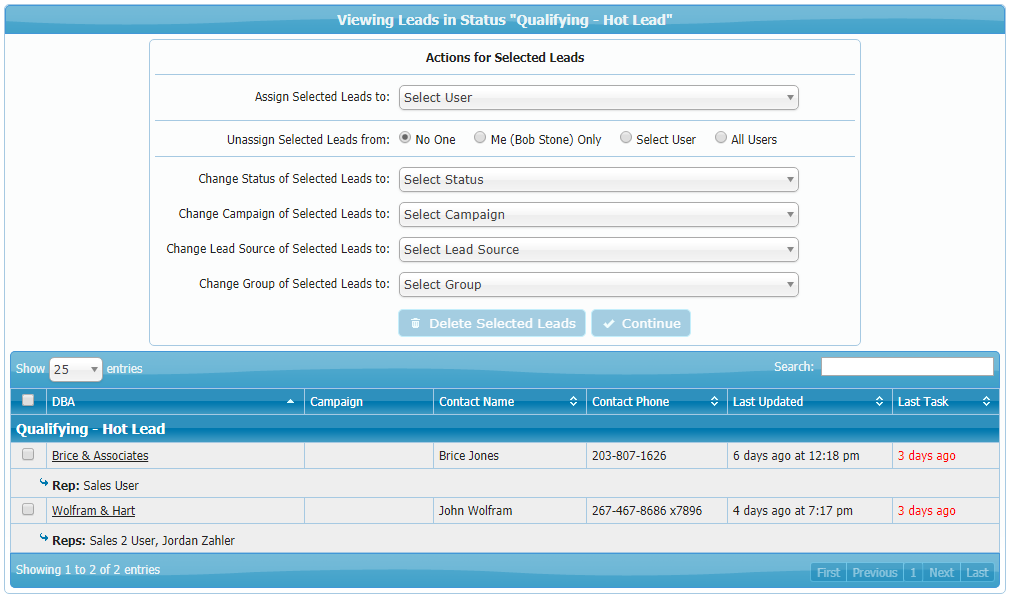 Select the leads you wish to update, select the desired update actions and click Continue.
Click OK on the confirmation dialog which appears next and the selected actions will be executed.
In the example below, the status state for two selected leads will be changed to "Negotiations":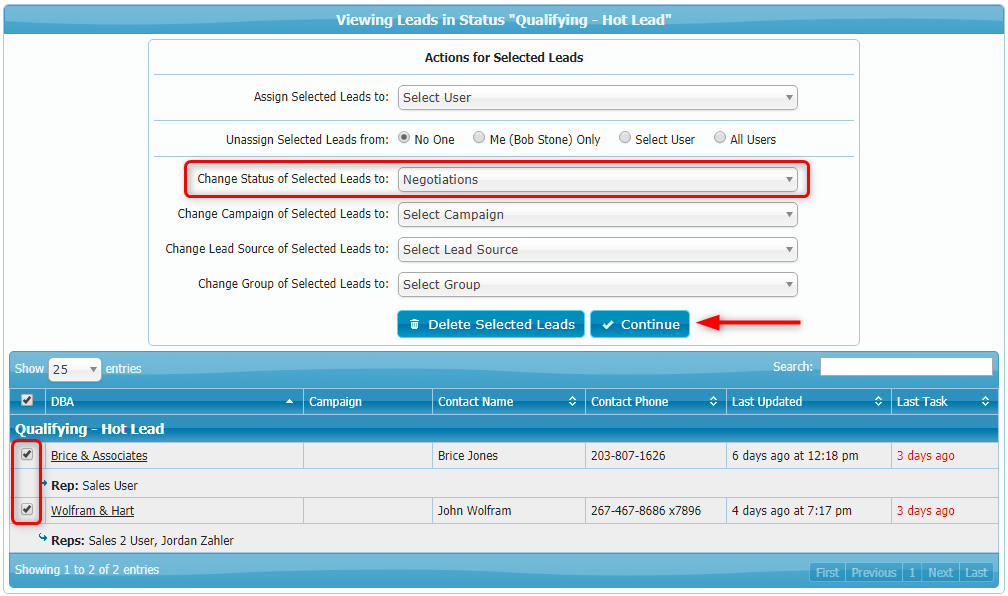 Here is a list of the mass actions that you can perform on the selected leads:
Assign leads to another user
Unassign leads from a specific user or from all users
Change the Status State
Change the Campaign
Change the Lead Source
Change the Lead Group
Delete the leads
Actions
Use the Actions section to create a call queue from selected leads or to send mass email or SMS messages.
You can also add a new lead quickly or open the Lead Importer page to import leads in bulk: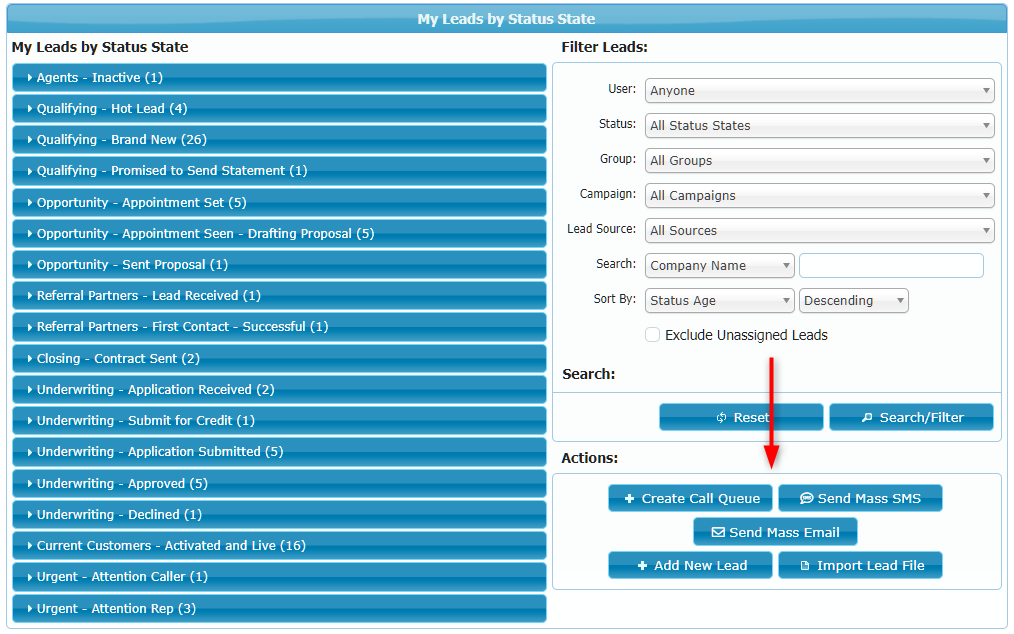 More Info: