IRIS CRM has integrations for boarding and reporting on your First Data North portfolio, as well as calculating residuals. See the information below for how to set up each part.

Boarding
Get AccessOne from First Data.
Download and complete this form (download Click Here).
Send an email to accessonesupport@firstdata. com (cc your First Data CSA) with the form attached and request AccessOne API boarding access.
As soon as First Data enables your ISO for API access, please contact IRIS CRM Support and we will show you where to retrieve the information we need through the AccessOne site.
Provide a list of:


Bank number(s) -- see steps below
Agent number(s) for each bank number -- see steps below
Sales Rep Names + ID's (as listed in the dropdown when boarding an app to North in AccessOne)

How to retrieve your bank and agent numbers:
1. In AccessOne, go to Merch Info > Merchant Information.

2. In the Merchant Name field, enter your company name and click Search.

3. The results table will show all of your merchants. Note the Bank and Agent columns and copy those numbers to provide to Support.


Once this is all set up, head over to our Boarding First Data North Accounts with TurboApp article to get started!
Underwriting Status
Apps submitted using AccessOne boarding API in TurboAppwill have their statuses updated in the site.
Apps submitted inside AccessOne will be added to IRIS CRM the following morning.
Underwriting comments are not yet available through the API, so you will need to view those on ClientLine AMA as normal.
Transactions and Other Daily Info
Provide IRIS CRM Support with a First Data ClientLine login that is Non-Merchant type, exclusively for use in the CRM (simply request new login credentials as if you had a new employee).
Also, provide the Hierarchy ID to go along with the ClientLine credentials.
Residuals
File used: ISO#&ResidualStatementSummaryReport-&year_month
Send IRIS CRM Support an Excel spreadsheet with a list of First Data North merchant IDs and approval dates, with any agents' IRIS usernames and their residual splits (%) included.
We will use this spreadsheet to import your merchants to the site and assign users to them for access and residuals purposes.
Show Fees Details For Batches
To show the fees details for batches navigate to Manage > Administration > Site Options > Site Settings and enable the SHOW_DEPOSIT_ADJUSTMENT_DETAILS metavalue:

Below are a few screenshots showing the data retrieved through the North integration:
Deposits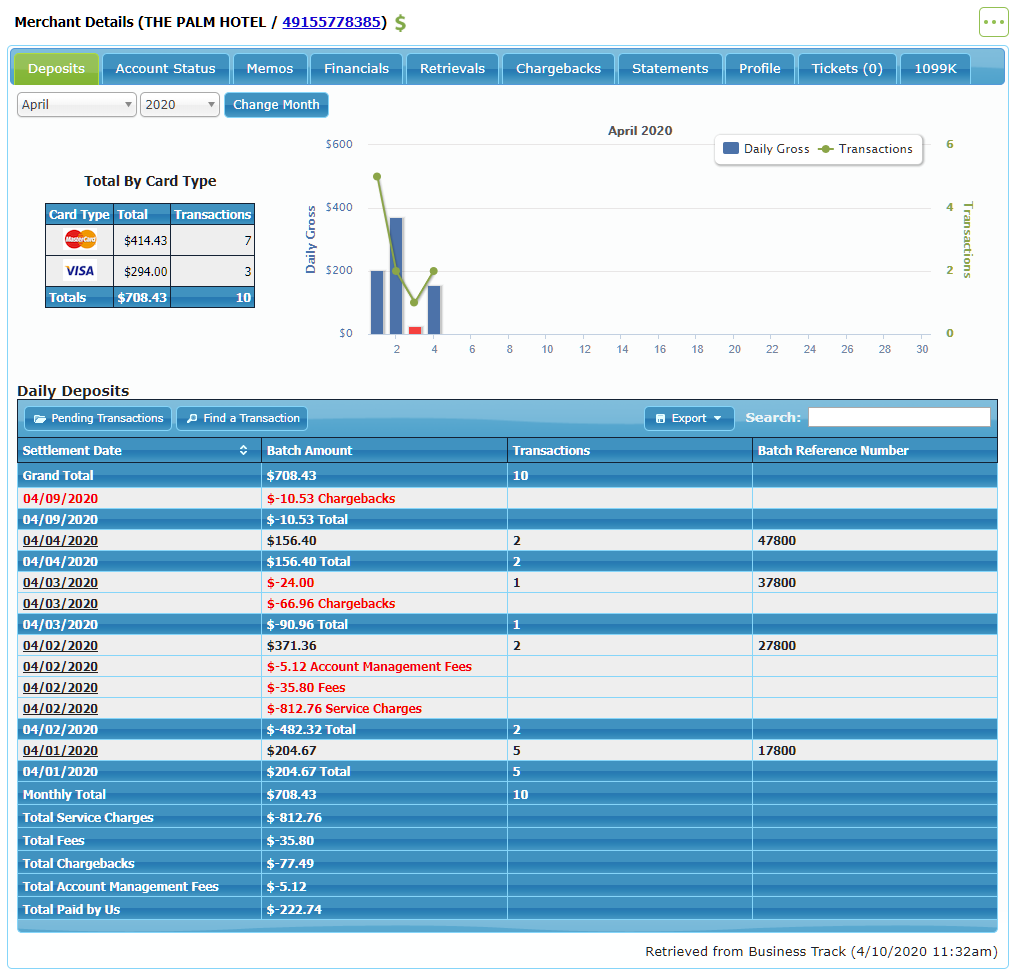 Account Status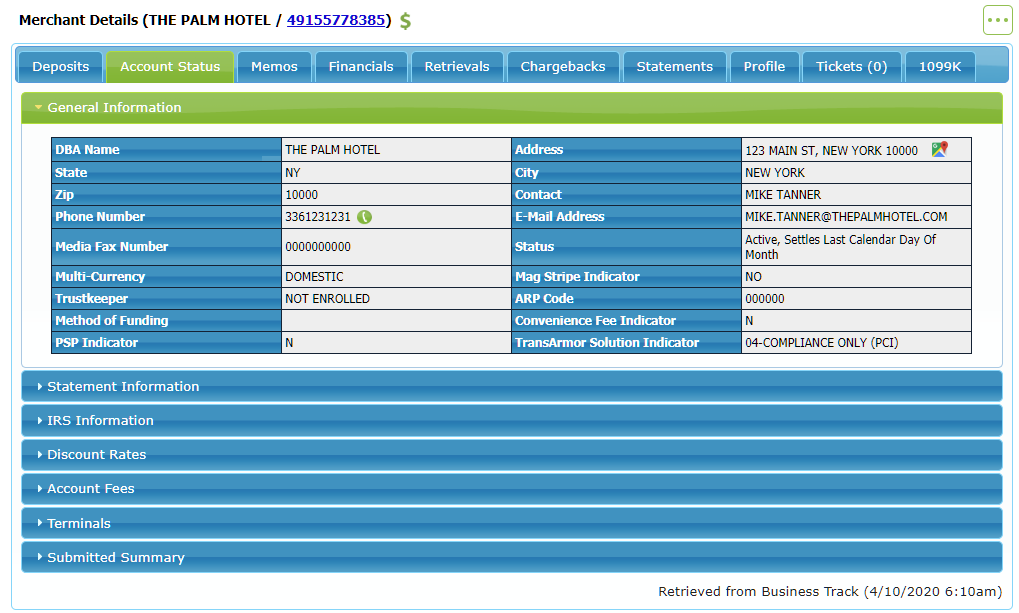 Memos

Financials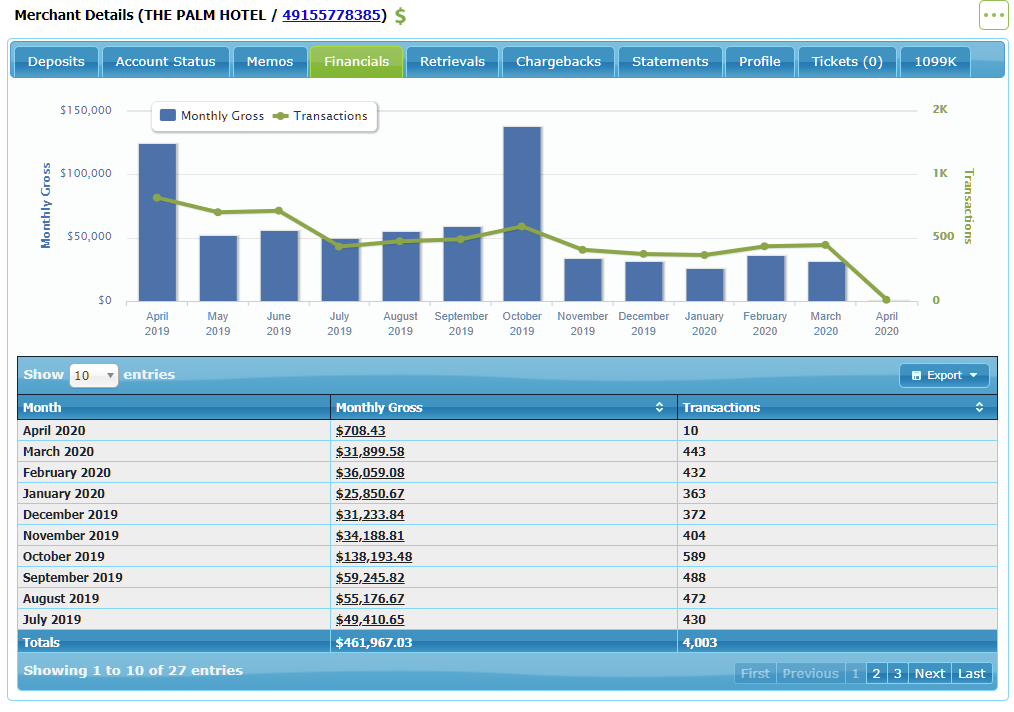 Retrievals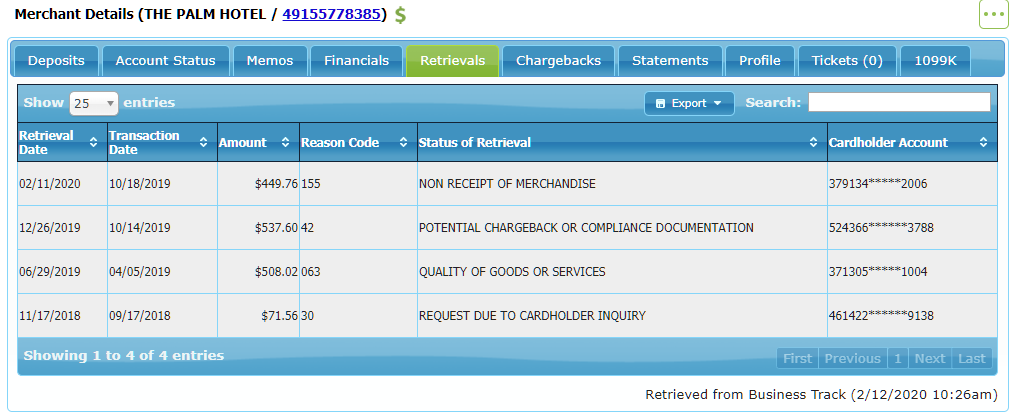 Chargebacks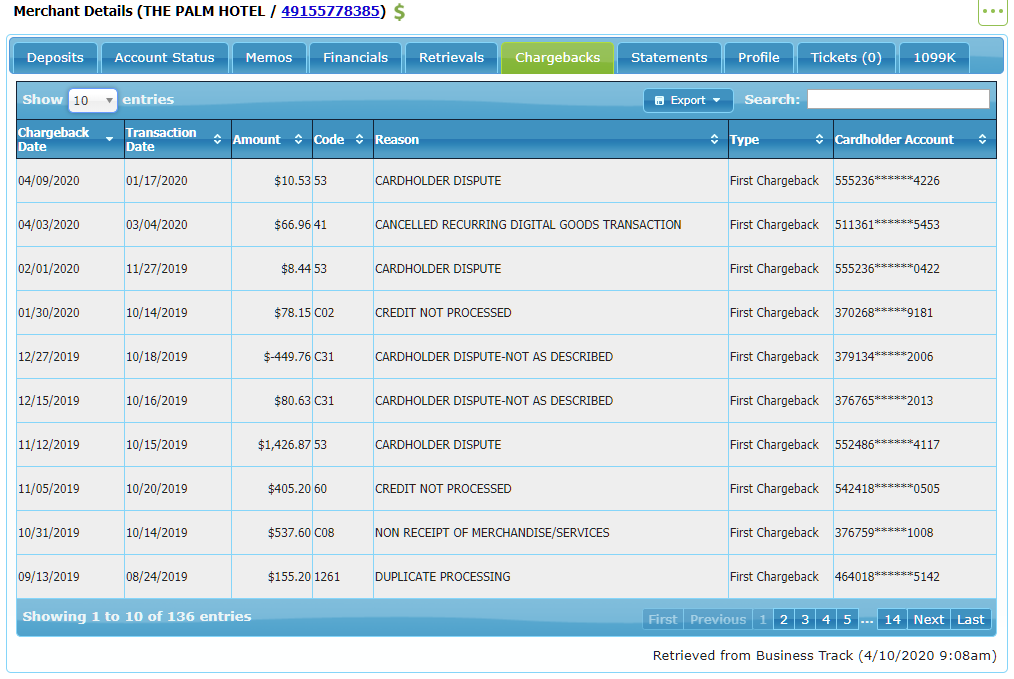 Statements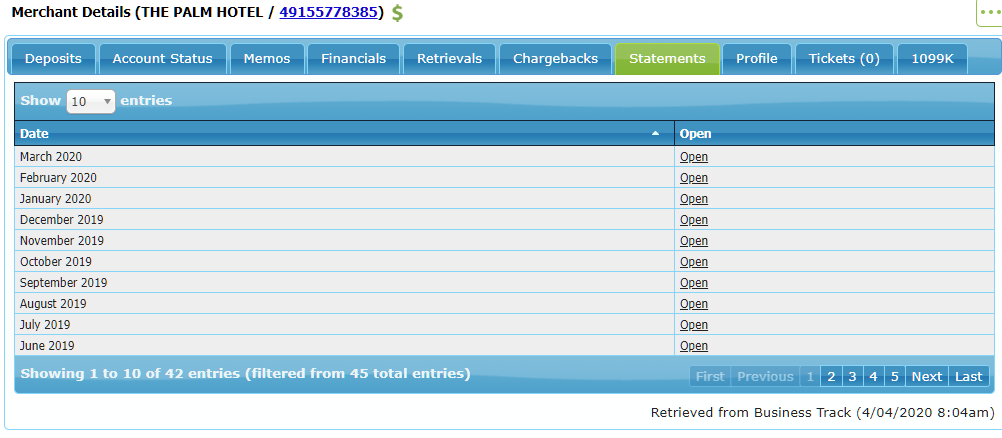 1099k Forms