If a user violates a chat policy while using a public chat room they may be banned from that chat room by the system administrator.
To ban a user, click on the Banned Users icon in the public chat room: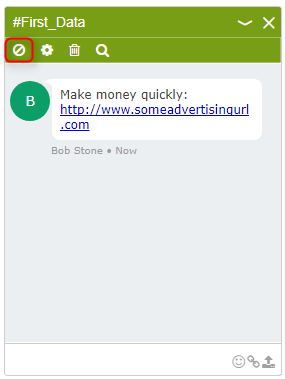 Select the user(s) to be banned and click Save: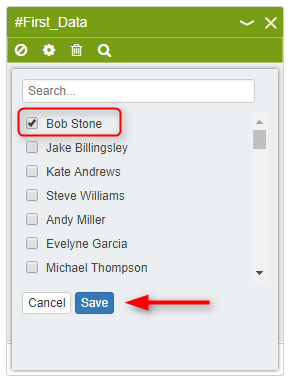 After a user gets banned from a public chat room, the room will no longer appear in their CRM live chat window.
If needed, you may also restore a user's chat privileges later on. To do so go to the public chat room's banned user list, uncheck the user(s) whose privileges you wish to restore, and click Save again.
The CRM Chat also allows you to delete or to restore chat messages using the Chat Log.
For more info please see our article on Chat Logs.