The Tech Hub is a central place where ISOs can come together to chat and share ideas, insights, and other industry-specific information.
By engaging with fellow ISOs, valuable information and best practices may be shared which are mutually beneficial and can lead to a closer-knit ISO community.
Using the Tech Hub
The Tech Hub has been built as an extension of the existing CRM Chat functionality and it includes the same powerful features such as group conversations, topics, file and image sharing, and others.
At the same time, additional features and chat rules have been added which are specific to the inter-ISO nature of the Tech Hub chat rooms.
To open the hub, click on the Tech Hub button at the bottom of your chat popup: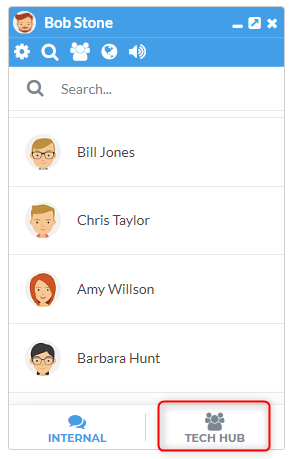 The first time you open the hub, you will need to select a nickname and configure the other available user options.
You will also be required to read a brief disclaimer on the Tech Hub Usage Rules, and click on the Agree button in order to enter the hub: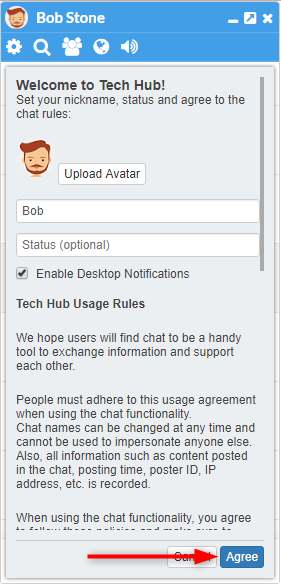 Once you're in the Tech Hub, you'll find the users belonging to different ISOs as well as public topics (e.g. #FirstData) and group conversations.
Use the buttons in the top bar to update your user settings, search for users, create group chats or open a new public topic, mute notifications, or review the Tech Hub Usage Rules: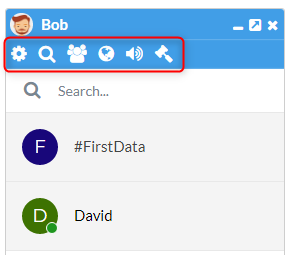 If you need more room, you can expand the chat popup across your entire screen using the window pop-out button: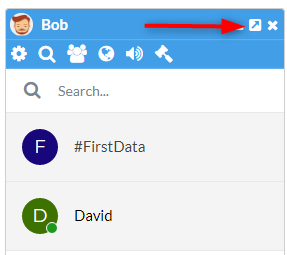 Depending on whether you're chatting with a user (or a user group) or if you are in a public chat room, you will find different options in the top bar of the chat popup.
The options allow you to leave a room, delete the room, add users to the chat, search for text etc.
To see what each option means, simply hover over the option and a tooltip will appear explaining what that option is for.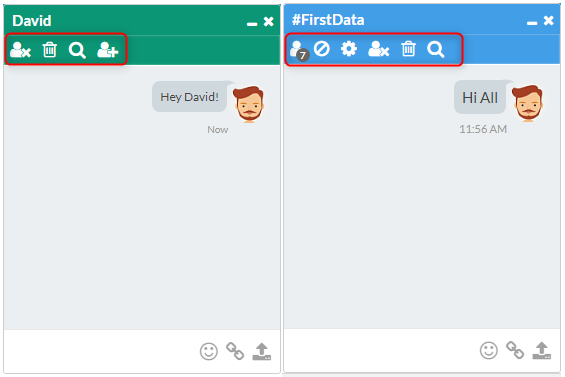 If you are chatting in a public topic, you can view the participants in the room by clicking on the Users icon in the top chat bar.
This will display all the users in the topic, and also allow you to start a private chat with any of them: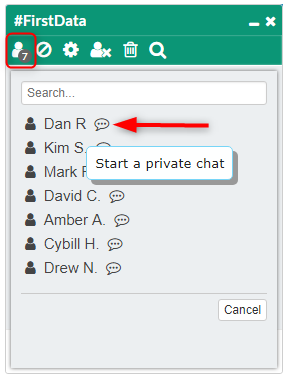 Tech Hub Permissions
To manage your Tech Hub permissions go to Manage > Administration > Users & Groups > User Classes, click on the Permissions button for the user class you wish to edit, and then select the appropriate Tech Hub permissions in the Communications accordion: