Your organization will provide you with the URL address to sign yourself into the CRM.
Once you're on the login page, enter your username and password and click on the Log In button:
If your organization enables the single sign-on (SSO) feature in the CRM you can also log in using the SSO button. More info: Setting Up SSO
Forgot Username or Password
If you do not remember your username or password, click the Forgot Username of Password link located below the Log In button.
You will be transferred to a new page from which you can retrieve your username or reset your password: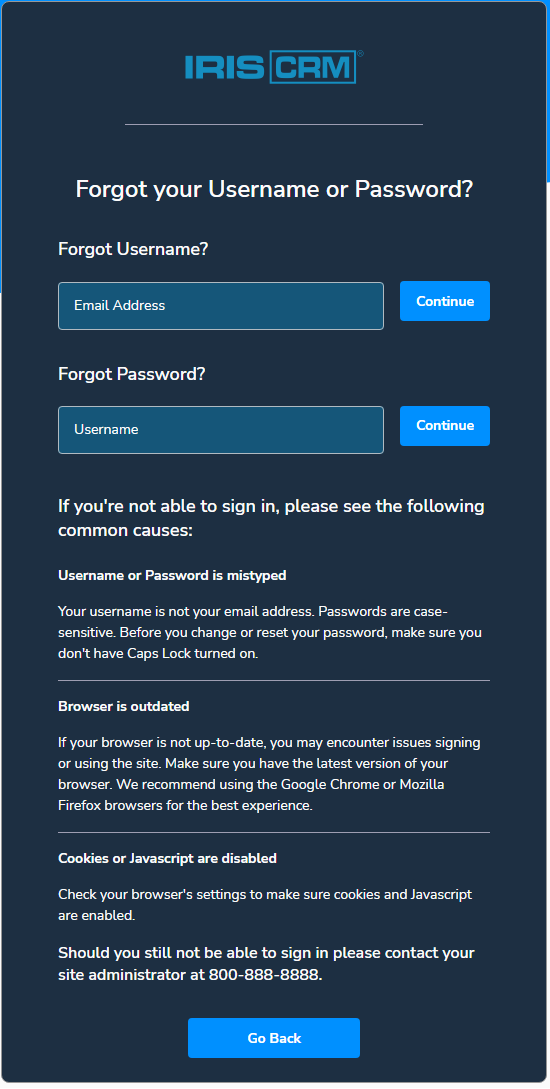 User Account Locked
If you enter the wrong password five times, your user account will be locked. In order to unlock your account at that point, you will need to request an identification code to be sent to the email address or the mobile number associated with your account.
After you receive the identification code, enter the code in the Code text box and click Confirm Identification Code.
If the code is accepted, you will then be able to enter and save a new password for your account:
Note: Your account can also be manually unlocked by your CRM Administrator.