The Web Forms management page is the place where you can find and manage all of your web forms.
To access the page click on the Manage Web Forms option in the administration menu (Web Forms > Manage Web Forms):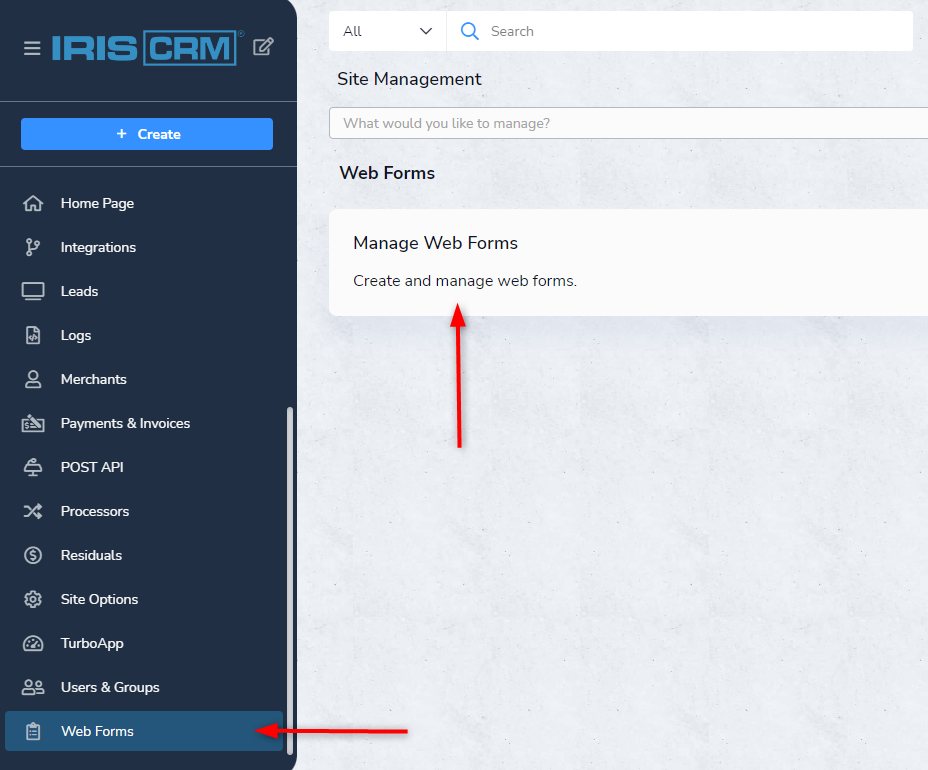 The Web Forms page shows all of your forms grouped in collapsible sections based on the form type.
To add a new group click on the New Form Group button:

You can manage the group settings or delete a group using the buttons shown on the group section header:

To manage the web forms in a particular form group, click on the group's accordion to expand the list of the available forms: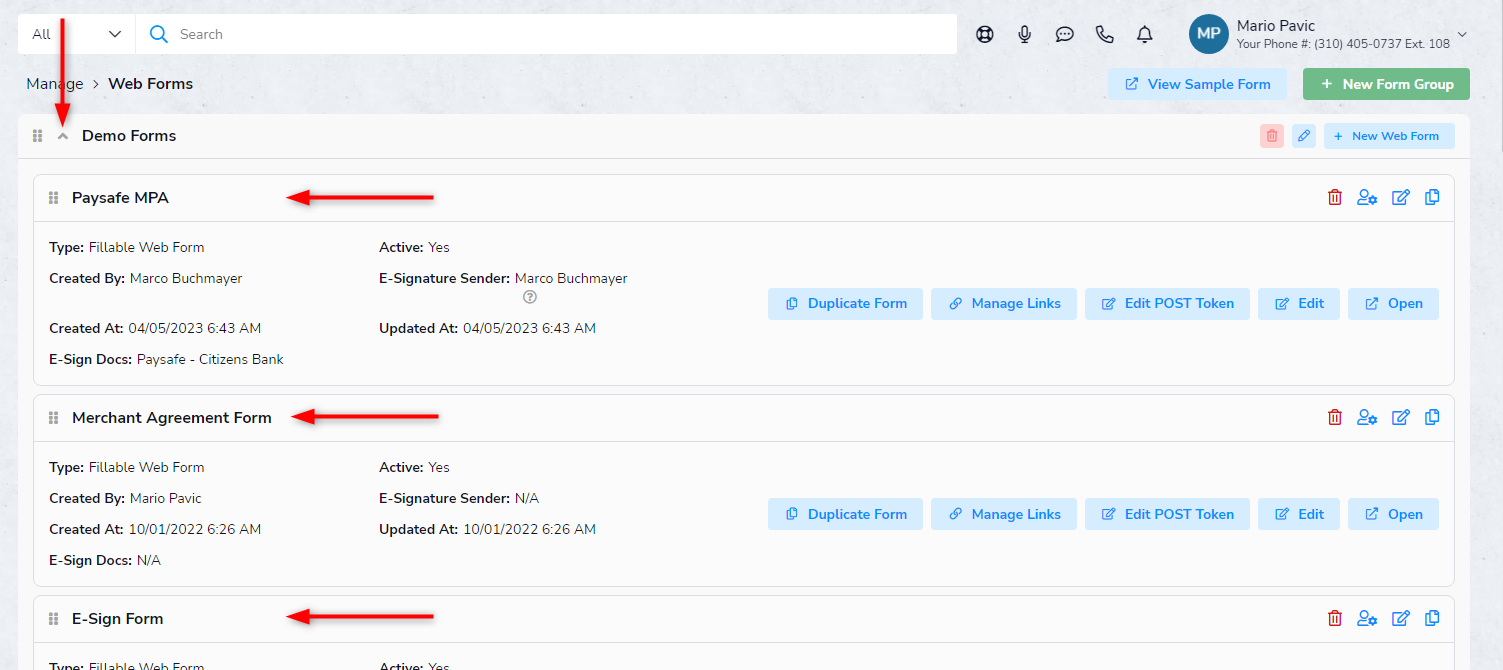 If needed, you can re-arrange the forms within a group by moving them to a new position in the list: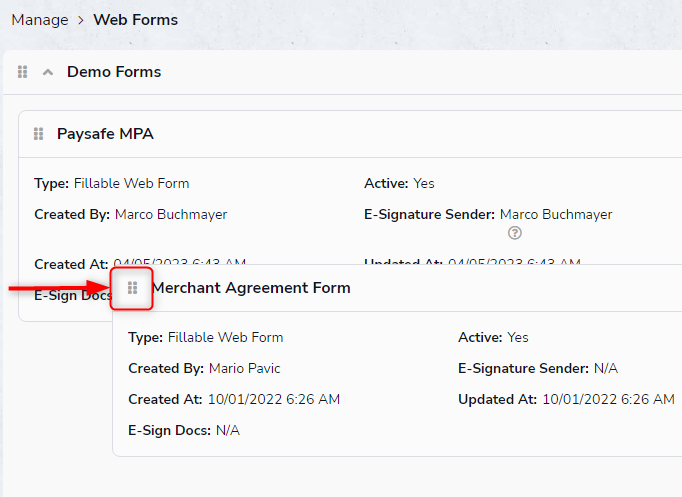 To add a new form in the group click the New Web Form button:

More info: Web Forms - Create a Web Form
Once the new form is created, you can use the action shortcuts in the title row to perform one of the following actions:
Delete the web form
Manage access permissions for form editing
Manage the basic form settings (such as the form name, form type, and e-signature options)
Copy the form link

Use the action shortcuts in the description row to perform the following actions:
Duplicate the form
Manage form links, more info: Web Forms - Manage Defaults and Form URLs
Edit the POST Token (it is strongly recommended that you do not modify the POST token as an incorrectly configured token may cause unexpected behavior)
Edit the design of the web form using the WYSIWYG web form builder
Open and preview the web form in a new tab

A sample web form is also available which you can use to familiarize yourself with the form options.
You can open the sample form using the View Sample Form shortcut: