To update the TSYS merchant's demographics information follow these easy steps:
1. Create a new Helpdesk ticket with the 'TSYS - Manage Demographics (Auto)' ticket type, find and select the merchant in the DBA/MID search field, and click Add Ticket:

A new page now opens up showing the merchant's demographic information: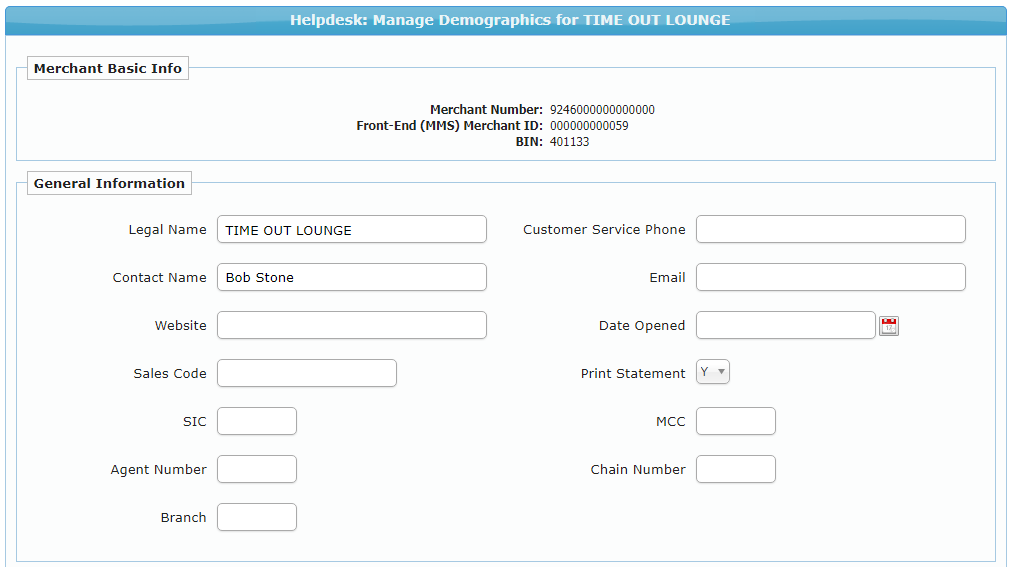 You can edit the following information on the demographics page:
General Information
Owner Information
Secondary Owner
Company Information
Risk Profile
Card Type Information
Tax Information
2. After you edit the merchant's demographic data click the Update button at the bottom of the page:

3. The update request is now sent to TSYS and a new ticket is created with Resolved status.
The ticket includes a System comment which provides a summary of the changes, including the TSYS response code: